The Doberman antenna is a high-performance, 5G (600MHz – 6GHz) antenna, available in 2xCellular 2xWiFi and 1xGPS. A top-performing all-in-one antenna in a compact profile with exceptoinal performance characteristics.
The Doberman is made by Parsec Technology based in the Dallas Texas area and is US-made. The Parsec Doberman is recommended to be installed with a ground plane or on a metal roof for optimal performance. Additional information is available below on ground planes.
This antenna comes with 84" (7 feet) of cable.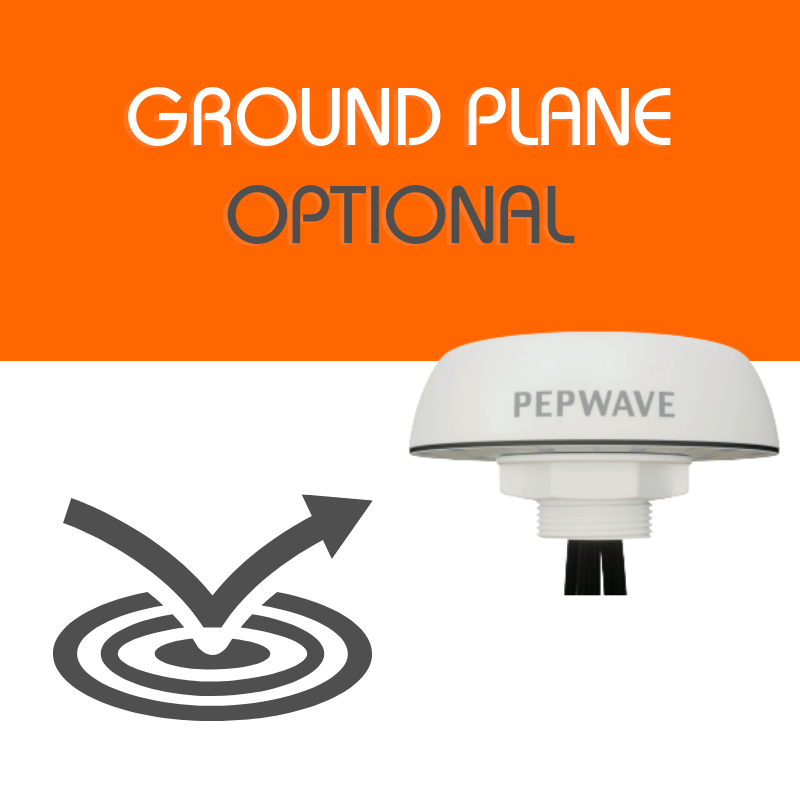 Ground Plane Optional
The antennas on this page do not require a ground plane, but adding one will typically improve performance if your installation will allow it. Ground planes are metal sheets of ferrous metal (typically aluminum or galvanized steel) that the antenna mounts on top of. For optimal performance a ground plane of a minimum of 16" in diameter is typically recommended. The ground plane does not need to be grounded or wired to the chassis ground of the vehicle, the metal sheet simply helps the cellular and WiFi signals bounce into the antenna optimizing performance. Ground planes are available in various sizes on our store. For more information on ground planes visit the Ground Plane Guide on Mobile Internet Resource Center.
Which Roof Antenna is Right For You?
We have a variety of choices for roof antennas based on your particular installation need. In general, higher priced antennas have better performance and are future proofed for newer technology such as Nationwide 5G making upgrades down the road easier. Higher performance antennas may be larger, so size and installation requirements is a consideration. We offer a variety of options for customers with unique installation requirements, mounting requirements, brand or budget preference. We have put together our 5-in-1 Antenna Comparison Chart to help aid in your decision as well as a video outlining some top choices.. Still not sure? Start up a chat below and we will be glad to assist you.