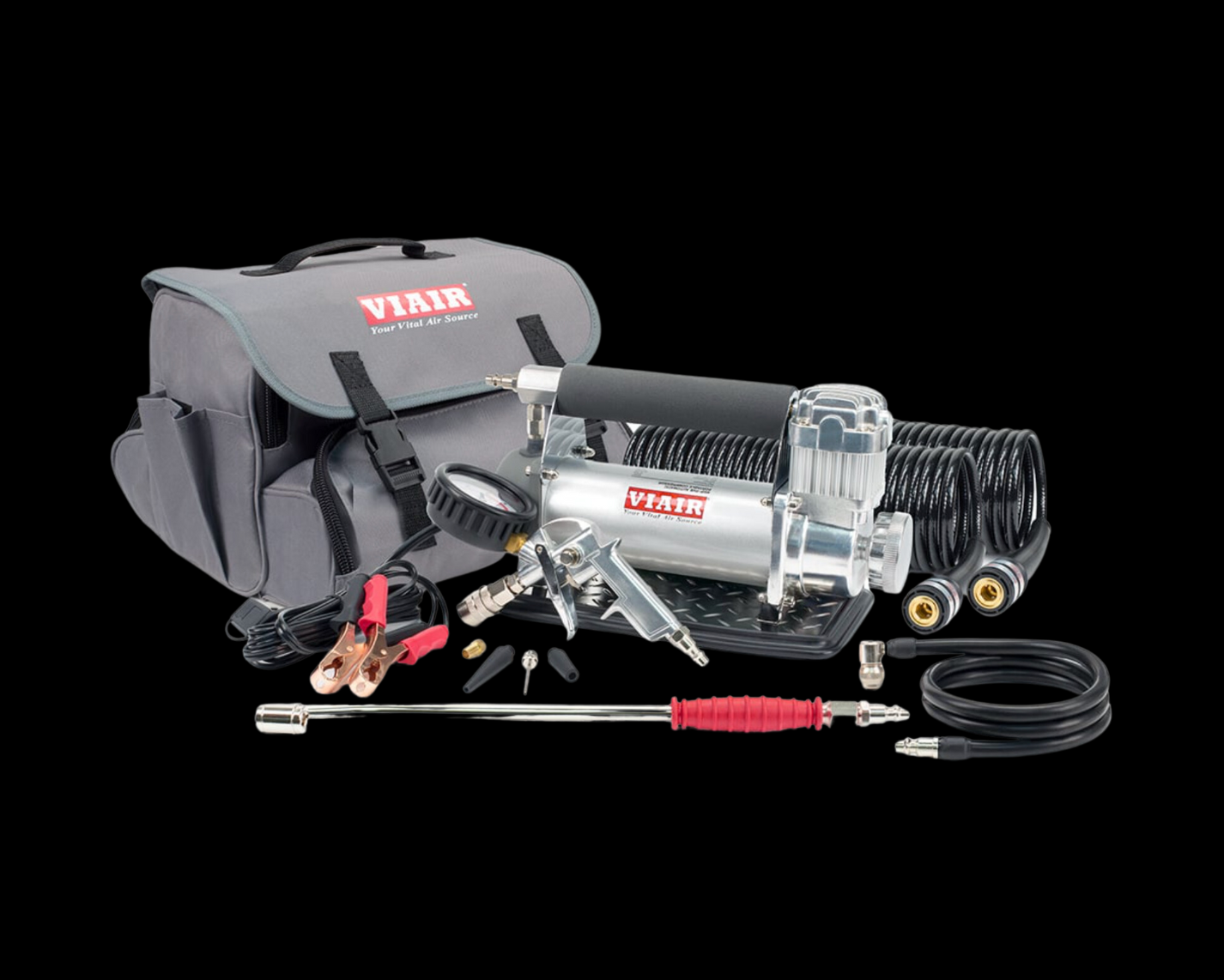 ULTRA PORTABLE - ULTRA FAST
12V High Performance Compressors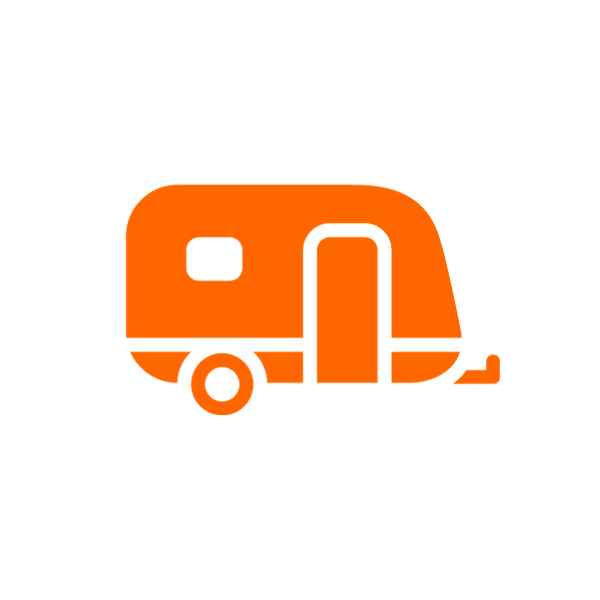 BUILD FOR RV & VAN LIFE
With thousands of 5 star reviews, VIAR has proven they are the industry leader in portable tire inflation. Get unmatched performance, portability and value.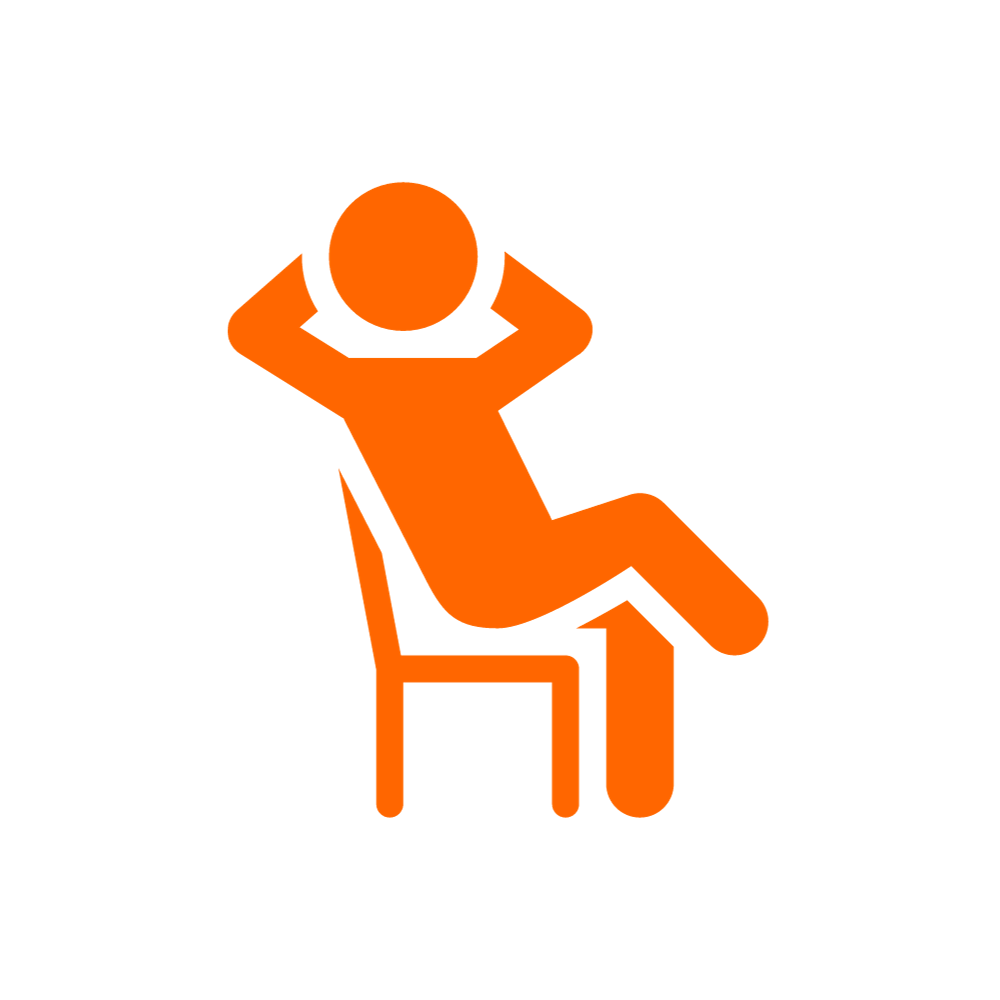 ULTRA CONVENIENT
With innovative designs that allow you to fill your tires without having to be down on your knees, VIAIR systems let you keep your eyes on the road while saving your knees.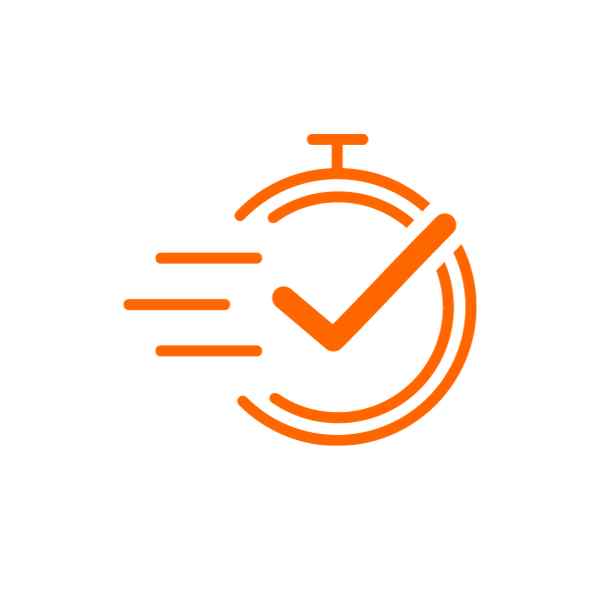 SUPER FAST
Add 5-10psi to most tires in just 1-2 minutes. These pumps operate on standard 12v vehicle batteries yet perform like full size compressors. Viair is small and mighty!
Why You Need Your Own Tire Inflation System
Class A RVs & smaller
Viair 450P-RVS Tire Inflation
The ultimate tire inflation system for all RV travelers. With 60 feet of air hose and an extended reach chuck, this system is extremely easy to use to fill your tires. Its super powerful and efficient design supports up to 150psi and can operate continuously for up to an hour at 100psi. On top of that, its super fast - it only takes 40 seconds to inflate from 80PSI to 90PSI.
Class C RVs & Smaller
Viair 400P-RVS Tire Inflation
Designed to be the perfect complement for the serious RV traveler. Air your tires up to a whopping 130PSI (only one on the market!) and run the unit continuously for up to 40 minutes before it needs to rest. This super-powerful inflation system also sports automatic shutoff, 60 feet of air hose, and a 40" rotatable chuck so you can stand while filling.
Class B RVs & Towables
Viair 300P-RVS Tire Inflation
This powerful tire inflation system was designed with Class B RVs and towable vehicles in mind. With a 30 foot air hose to reach all of your tires, this lightweight system is a perfect choice for most travelers. Plus, its super fast - it only took 44 seconds to inflate a tire from 80PSI to 90PSI.
Class B RVs & Vehicles
Viair 89P-RVS Tire Inflation
Specifically designed for the Class B RV, the Viair 89P is a super compact and powerful option for small spaces and vans. Can operate continuously for up to 20 minutes. With plenty of pressure for van tires at 90PSI, this system also comes with an extra long cord so you don't have to move it to reach all your tires.
Best Selling Tire Inflation