The Australian Shepherd PRO Series 7-in-1 Antenna got its name in the police ambulance and first responder market by providing exceptional performance across a wide variety of spectrums while being exceptionally thin for a variety of mounting applications including ridged roof applications. The Australian Shepherd series antennas are high-performance, 5G, 600 MHz - 6GHz antennas. These rugged, IP67 rated antennas are perfect for mobile and fixed wireless applications.
This antenna variant features 4 cellular antennas, 2 wireless antennas, and 1 GPS antenna making it a perfect match for our Pepwave Dual CAT 6, 12 and Single CAT 18, and CAT 20 & 5G Capable mobile routers. This antenna is especially good for use with T-Mobile customers interested in receiving band 71 which operates at 600mhz which this antenna supports as well as AT&T customers who are looking for FirstNET Band 14 support.
The Australian Shepherd is the perfect companion to low-profile LED light bars found on modern, non-discrete police vehicles. We have changed the shape to a low profile, low silhouette design while still producing the high gain that you would expect from a Parsec antenna.
See the documentation tab for additional information and specifications.
This antenna is available in multiple mounting configurations including a surface mount and magnet mount. An optional pole mount adapter is available for the surface mount variation as well.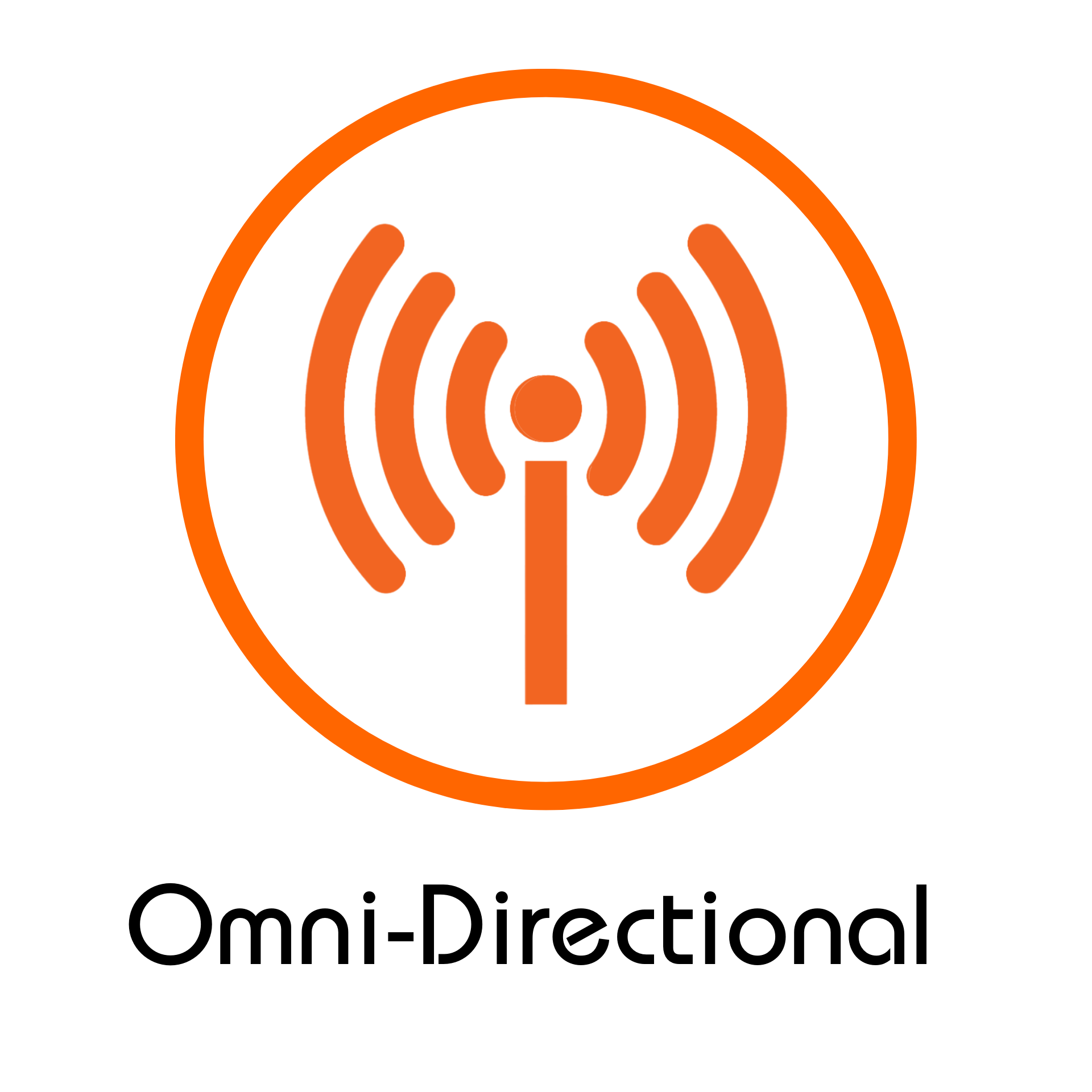 Omni-Directional Antenna
The antenna featured on this page is an omni-directional antenna. Omni-directional antennas are designed to pick up signals in a 360-degree pattern around the antenna and do not require that they be aimed or pointed at the cellular or WIFI broadcasting tower. Omni-directional antennas offer a blend of performance and ease of use over directional antennas that may have higher performance and gain specifications. Omni-directional antennas also perform well if a customer is utilizing multiple cellular or WIFI connections that may be broadcasting in different directions, for example if a customer has data plans from multiple cellular providers and cell towers are in different directions. Omni-directional antennas are the preferred style of antenna for mobile travelers and those who change their location and method of connecting to the internet frequently as they offer solid performance without the need to point the antenna.
Directional antennas may be better suited than omni-directional antennas for customers with fixed locations such as rural home or business customers.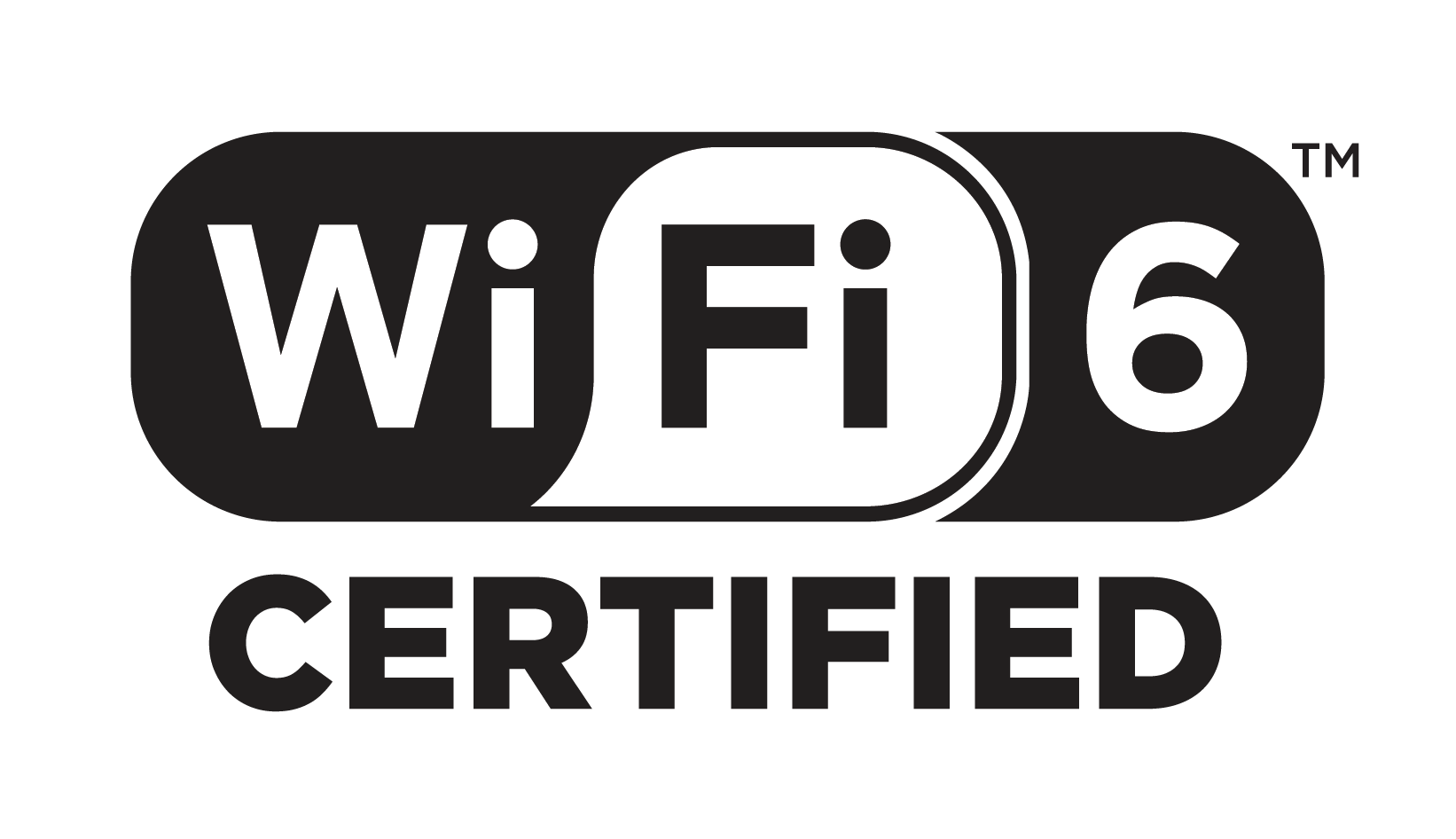 Wi-Fi 6 expands the WiFi band from 80 MHz to 160 MHz, doubling the channel width and creating a faster connection from your router to the device. With Wi-Fi 6, you can enjoy 8K movies, large file downloads and uploads, and responsive smart home devices – all without buffering. WiFi 6 allows for speeds of up to 9.6 gigabits per second (Gbps), up from WiFi 5's 3.5 Gbps.
This means faster internal file transfers and less speed loss between the modem to your device.
Ground Plane Required
This antenna requires a ground plane to be installed below the antenna if the antenna is mounted on a non-metal roof. Ground planes are metal sheets of metal (typically aluminum or galvanized steel) that the antenna mounts on top of. The ground plane does not need to be grounded or wired to the chassis ground of the vehicle, the metal sheet simply helps the cellular and WiFi signals bounces into the antenna optimizing performance. Ground planes are available in various sizes on our store. For more information on ground planes visit the Ground Plane Guide on Mobile Internet Resource Center.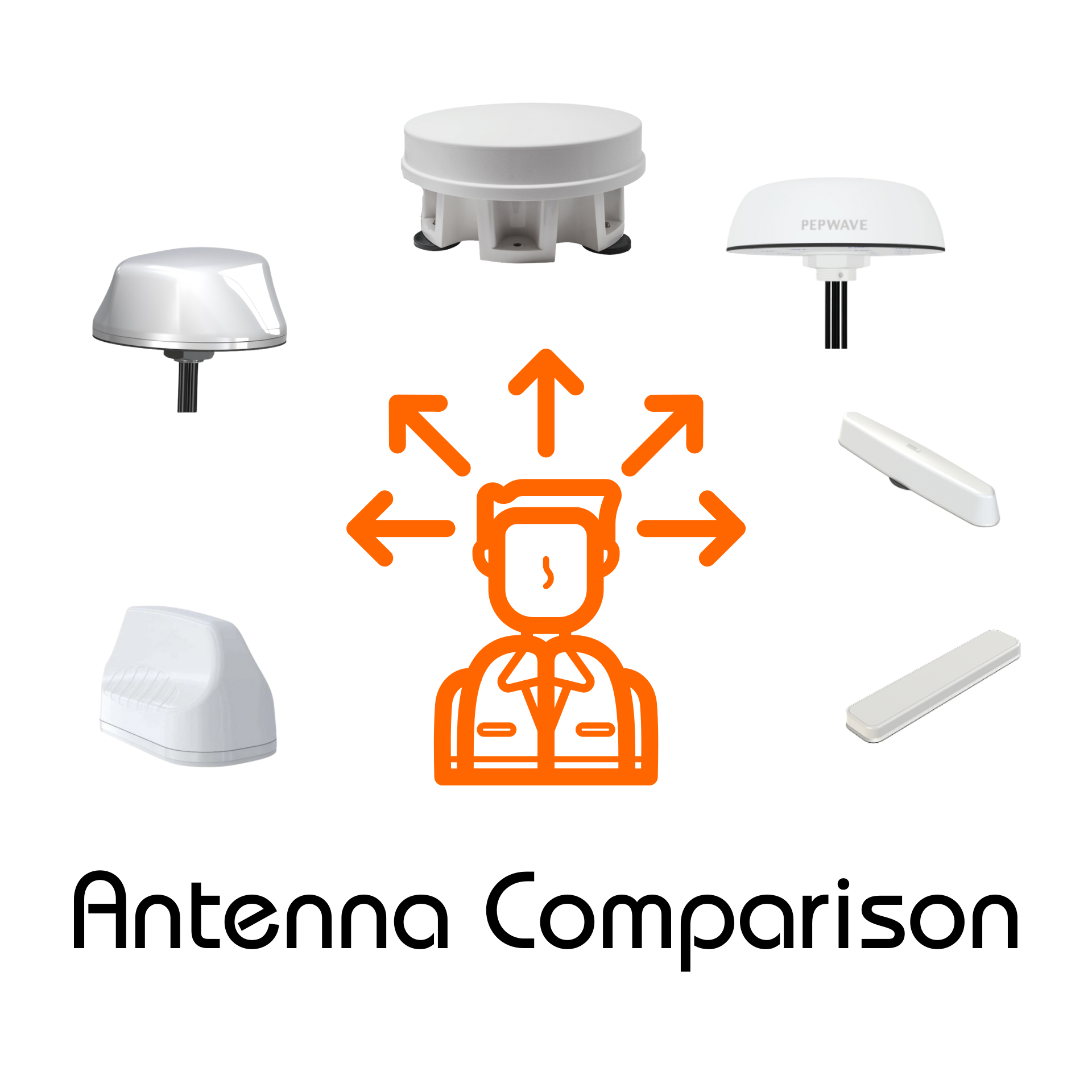 Which Roof Antenna is Right For You?
We have a variety of choices for roof antennas based on your particular installation need. In general, higher priced antennas have better performance and are future proofed for newer technology such as Nationwide 5G making upgrades down the road easier. Higher performance antennas may be larger, so size and installation requirements is a consideration. We offer a variety of options for customers with unique installation requirements, mounting requirements, brand or budget preference. We have put together our 7-in-1 Antenna Comparison Chart to help aid in your decision as well as a video outlining some top choices. Still not sure? Start up a chat below and we will be glad to assist you.
FirstNet Ready
This device is FirstNet Ready! FirstNet is the nationwide public safety communications platform dedicated to America's first responders. Being built with AT&T, in public-private partnership with the FirstNet Authority, FirstNet utilizes Band-14, which is reserved for public safety but is also being marketed as available to the public for additional bandwidth capacity. In testing Band-14 has been made available during non-emergency situations to the public to provide additional bandwidth and coverages to customers who have a modem that supports FirstNet's Band-14. Not all modems that support Band-14 are "FirstNet Certified" however they typically can connect to Band-14 in most areas. Information on FirstNet certifications can be found on Specification sheets located on the Documentation Tab. Additional information about FirstNet's use and technology can be found in this article from our friends at the RV Mobile Internet Resource Center.
Band 71 Ready
This device supports Band 71. Band 71 is T-Mobile's rural cellular band that operates on 600mhz which provides significant increases in coverage on the T-Mobile network for customers traveling outside of urban areas. 5G ready devices that support Band 71 typically also support Band 71n which is the 5G band for T-Mobile. Note that not all devices are 5G devices so check the listing above but with or without 5G you will still achieve increased coverage on the T-Mobile network with any device that supports Band 71. For more information about Band 71, check out the Band 71 Guide from our friends at the Mobile Internet Resource Center.