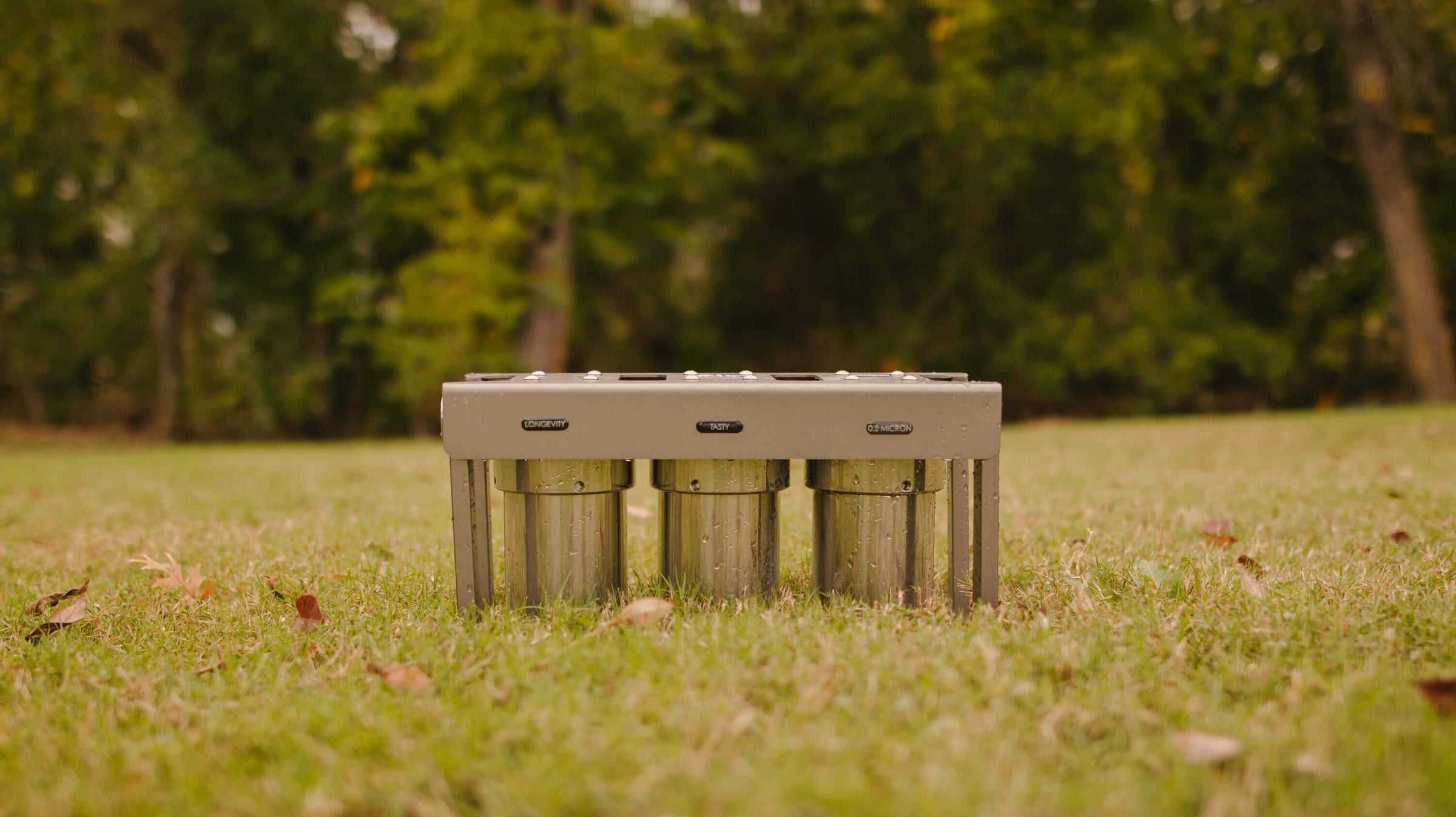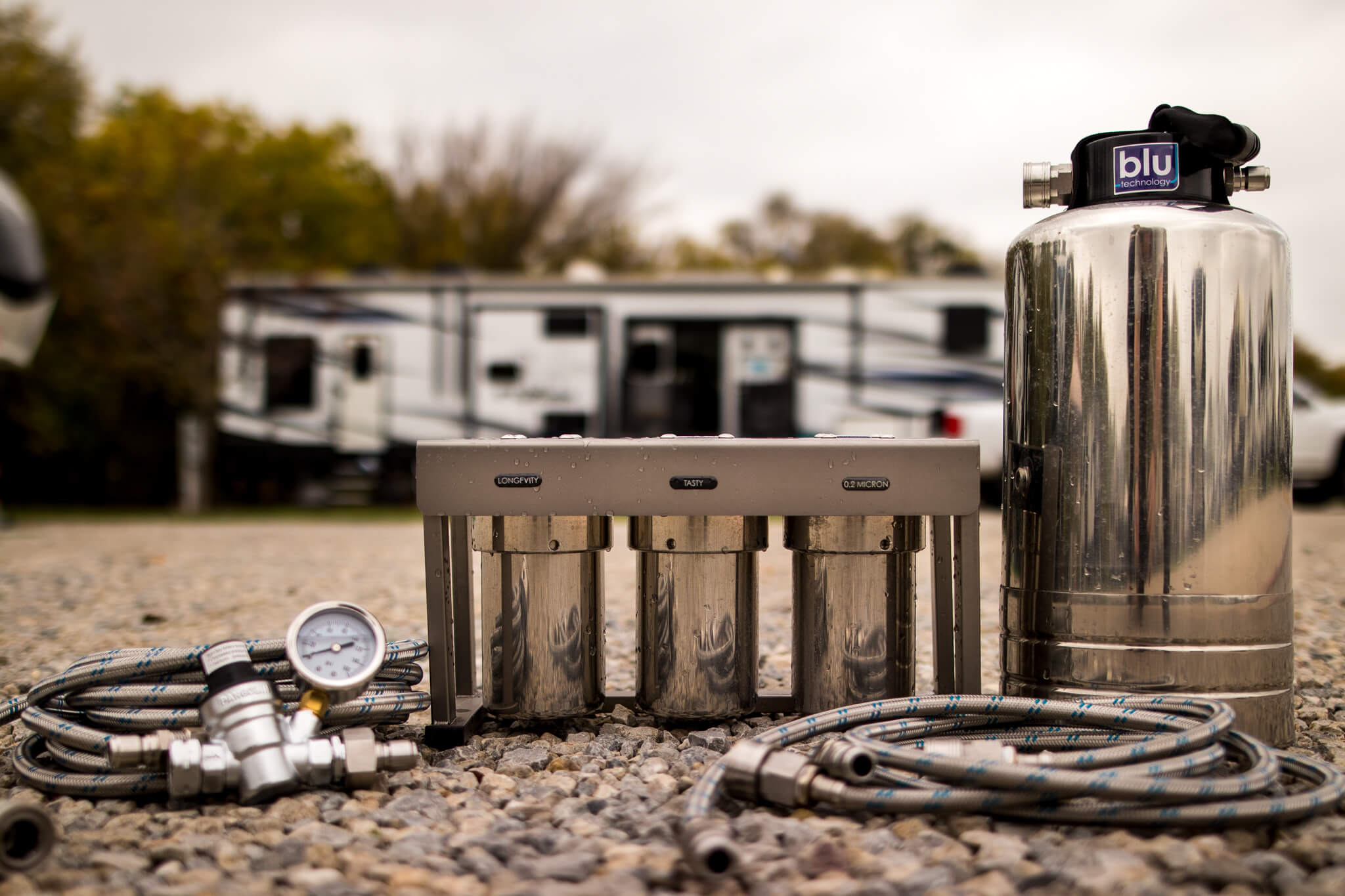 0.2 Micron Water Filtration
Filtering out the small stuff, so you can focus on the big stuff
Unbeatable Water Filtration from Blu Technology
Keep your water safe with these award-winning water filters from Blu Technology. Filter out pollutants, dust, and other contaminants with extremely high efficiency with these patent-pending 0.2 micron filters. Blu Technology's filters are smaller, more affordable, and easier to use than other leading brands.
Safe and Tasty Water in Three Easy Steps

O N E
Longevity
Filter out large particles with the sediment pre-filter and extend the life of all of your filters. Depending on water turbidity, you can get 3 - 4 months of clean water with this optional filter.

T W O
Safety
Remove any small particles and pollutants from your water with the 0.2 Micron filter. This extremely small pore size means that this filter is 99.99% efficient at removing pollutants up to 100x smaller than standard water filters.

T H R E E
Tasty
Remove that "campground" taste from your water with the final "Tasty" filter. The granular activated carbon coconut shell filter media by removing chlorine, sulfur, and more.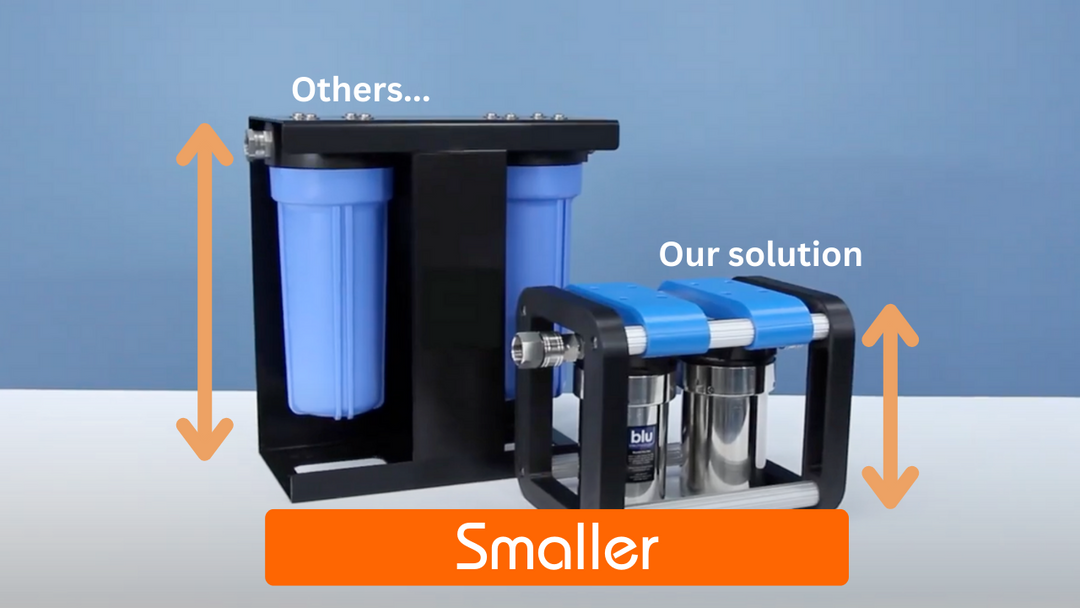 Get excellent filtration in a smaller and more portable package - great for limited space.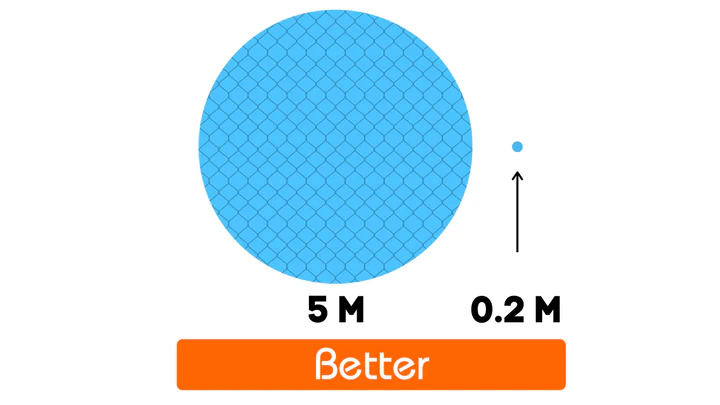 Our 0.2 Micron filters allow signficantly fewer pollutants and particles through to your water than our competitors' 5 Micron filters.
Easily connect and disconnect filter hoses from any garden hose spigot. No more struggling with poorly made hose connectors.
Get a Complete Water Filtration Solution
MR3 Elite Bundle
Everything you need to have safe, clean water everywhere the road takes you! Comes with the exclusive MR3 3-Stage water filter, water softener, 3 filter cartridges, hoses and connections.
SHOP NOW
MR3 Premium Bundle
Get clean and tasty water with this premium water filter bundle from Blu Tech. Comes with the exclusive MR3 3-Stage water filter, three filter cartridges, and the hoses and connections to get you started.
SHOP NOW