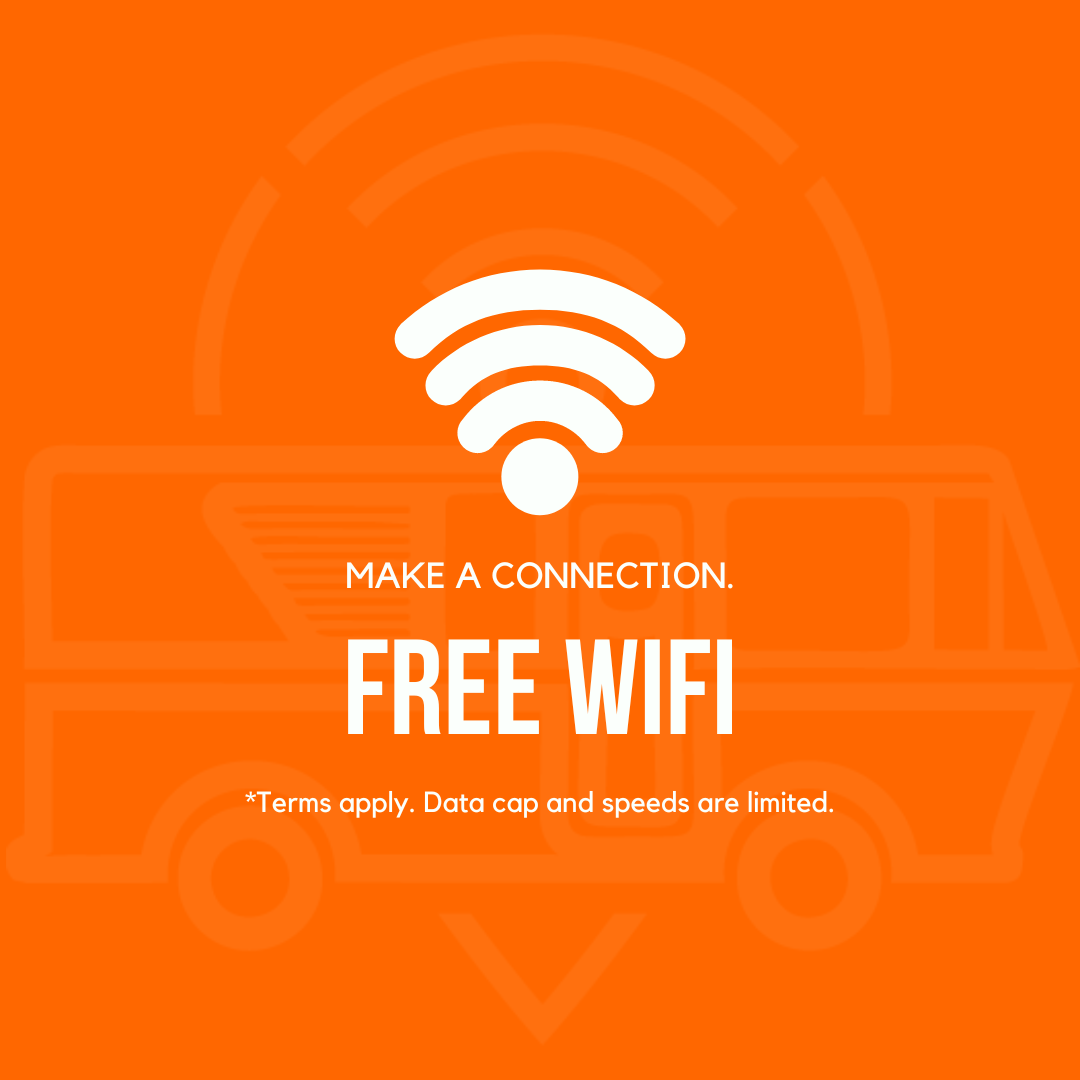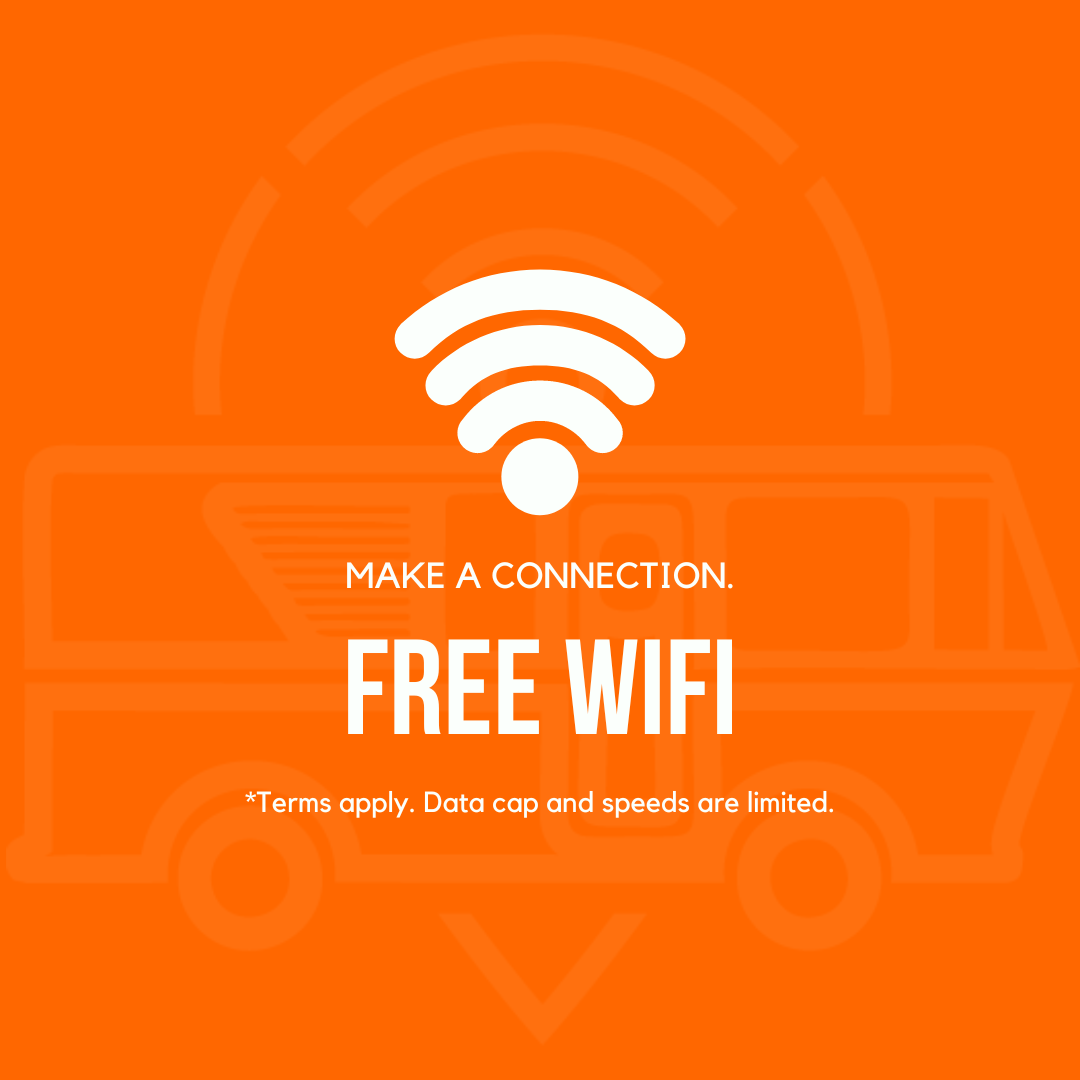 How this Wifi Works
Please read to understand best how this wifi works and the purpose behind this demo.


This wifi is provided by my (Andy) RV which you can see pictured above. It uses local cellular networks to create an internet connection that is then broadcasted as wifi. The solution used to accomplish this is what is sold at MobileMustHave.com.
Few disclaimers, wifi has a limited range, if you are far away, it wont work as well. Wifi normally works within 100ft for a great connection. Second, I have set some limits. I work off this connection to, so it's not unlimited, its just a demo.

This connection provides 1Gb of data and speeds are capped at 8mbps. Speeds are very much based on distance from my RV and cellular capacity at all times.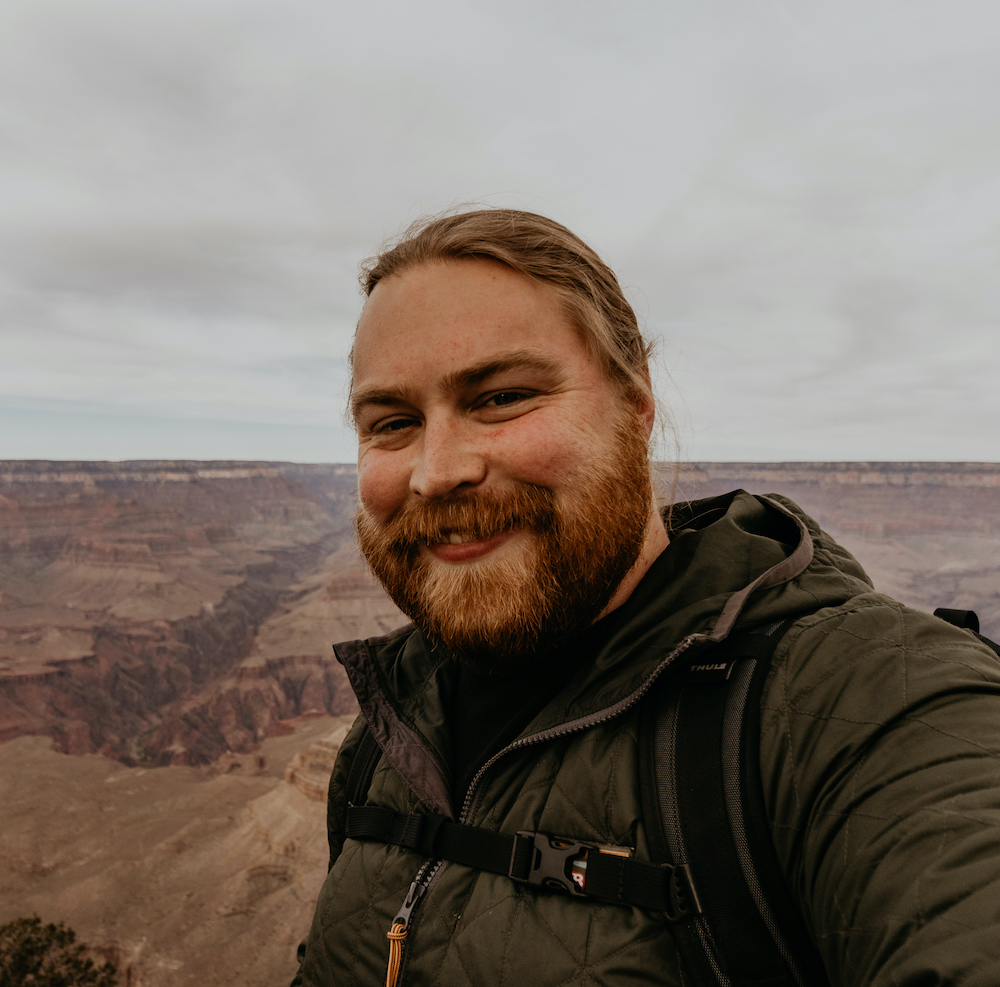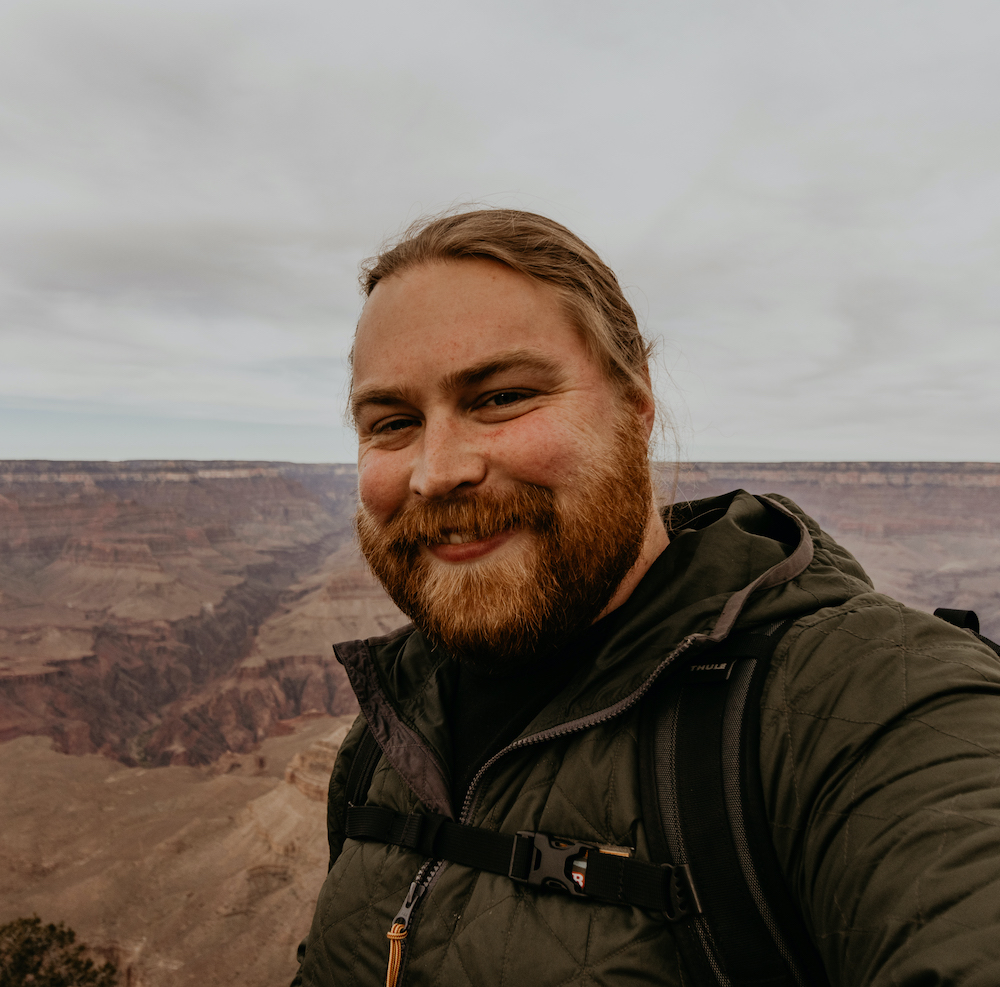 About Me
My name is Andy. We have been traveling the US since 2018. I joined MobileMustHave.com in 2019 with Erik to start building a company and brand around a new solution for the internet for RV and other mobile travelers. It has been a busy but fun ride with this fast-growing company.

Our products and solutions are all tested by our own staff to make sure they are high quality and products we all use will travel ourselves.
Thank you all for supporting another RVer in this great lifestyle we all strive for.
To contact us shot us an email at info@mobilemusthave.com or chat with us on our website using the chat icon on the bottom right of this page.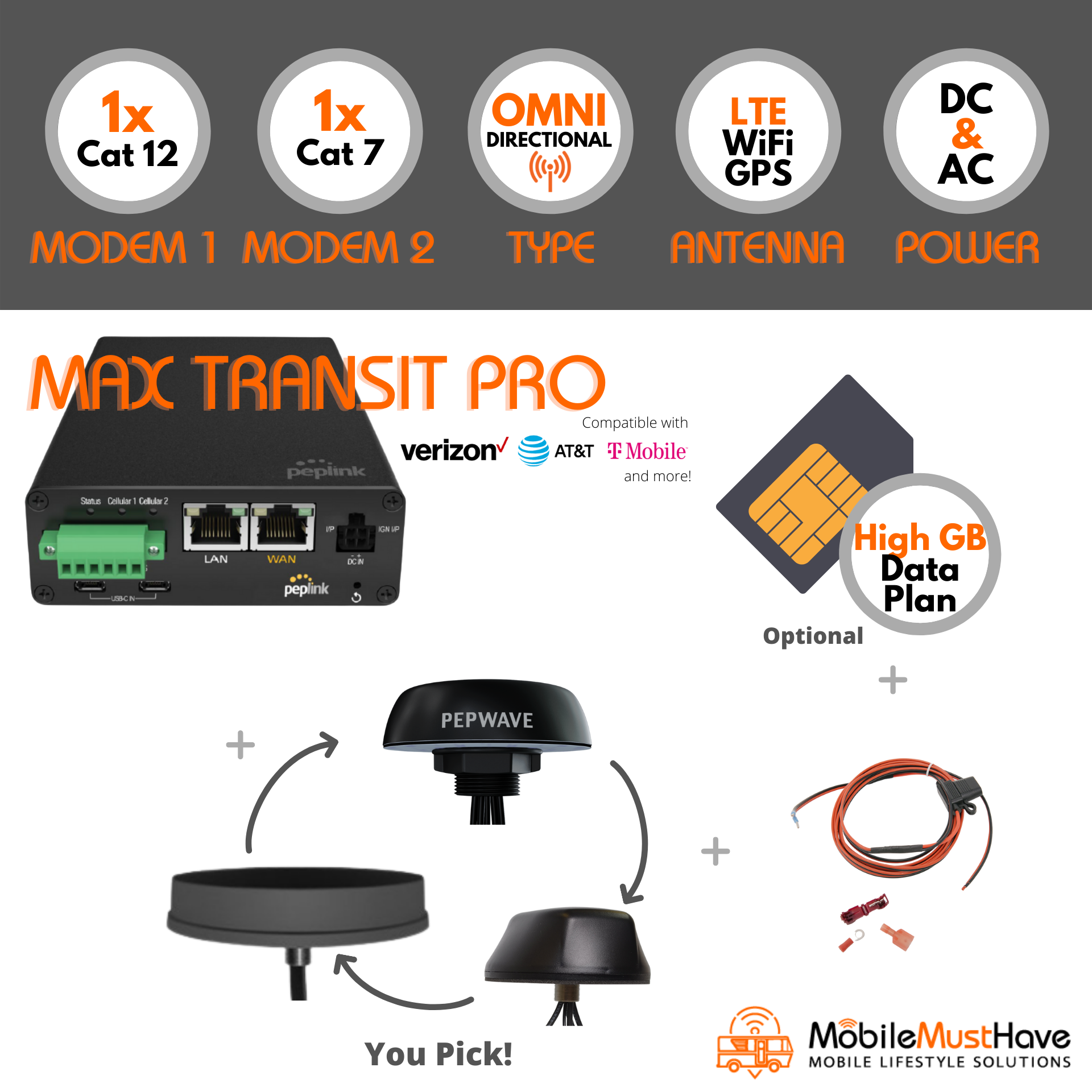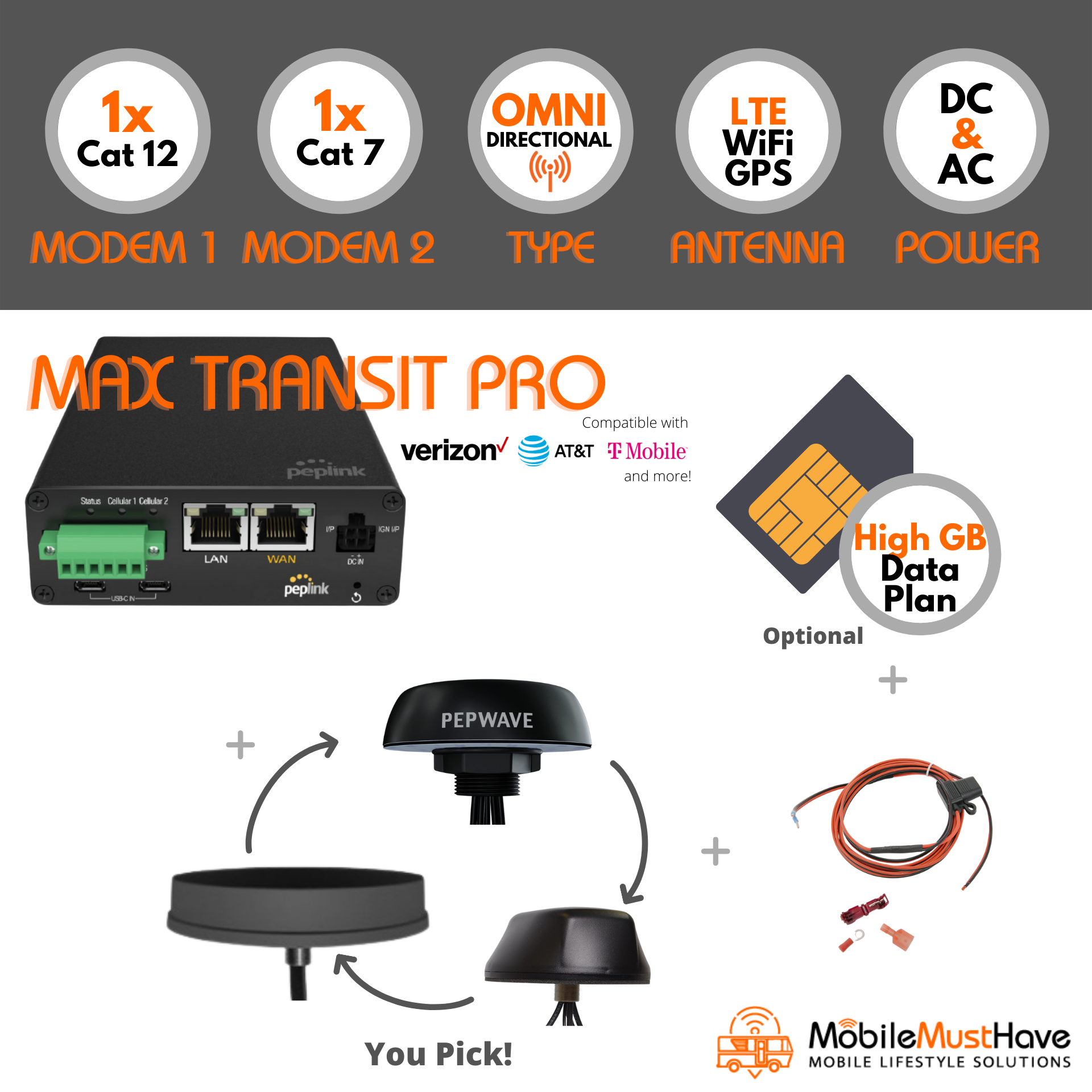 Internet Bundles
Our products bring together the finest materials and stunning design to create something very special. We believe in quality, care, and creating unique products that everyone can enjoy Colorful, creative, and inspired oy what we see everyday, each product represents what we love about the world we live in. We hope theyll inspire you too.
You can see our top-selling bundles below.
Bundles
Write your brand story to build a connection with your audience here.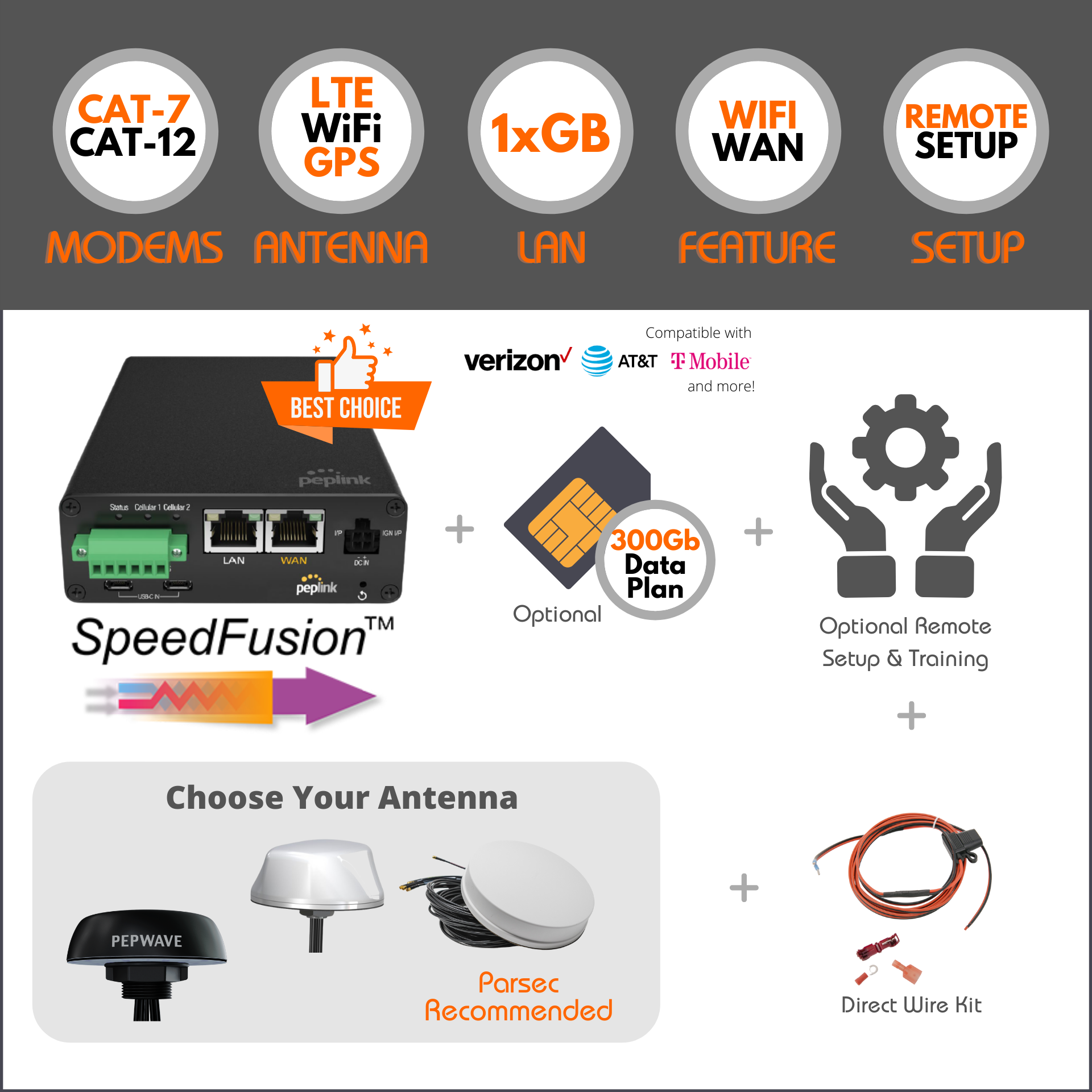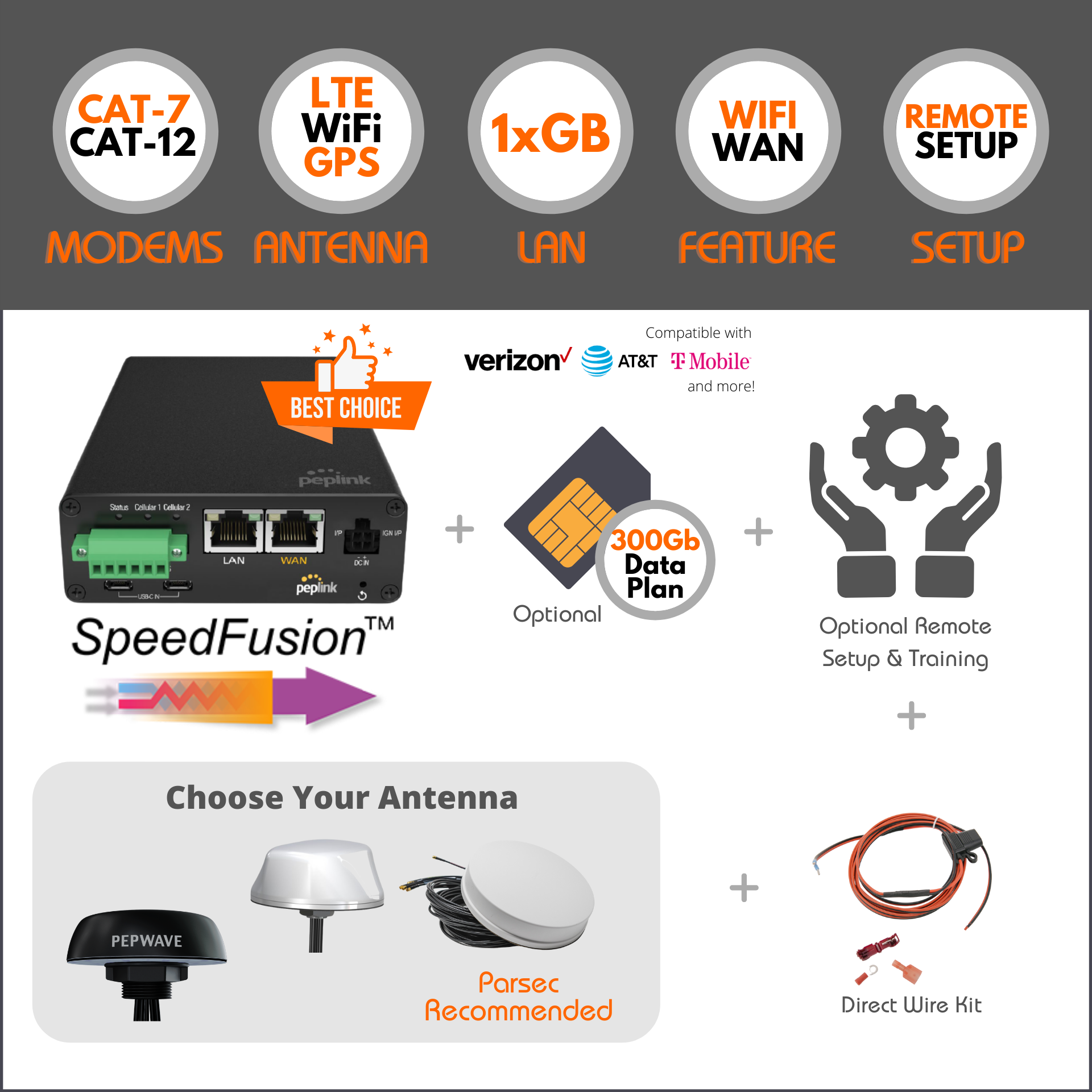 Ultimate Road Warrior VR2
Best Option
If the internet is mission-critical for you, or you simply want the most reliable connection, traveling with multiple connections is key for any reliable setup. This bundle accomplishes that with dual carrier capabilities and includes licensing for SpeedFusion Cloud, an optional cloud-based bonding technology that can seamlessly combine multiple cellular connections into a single more resilient connection.
Shop Now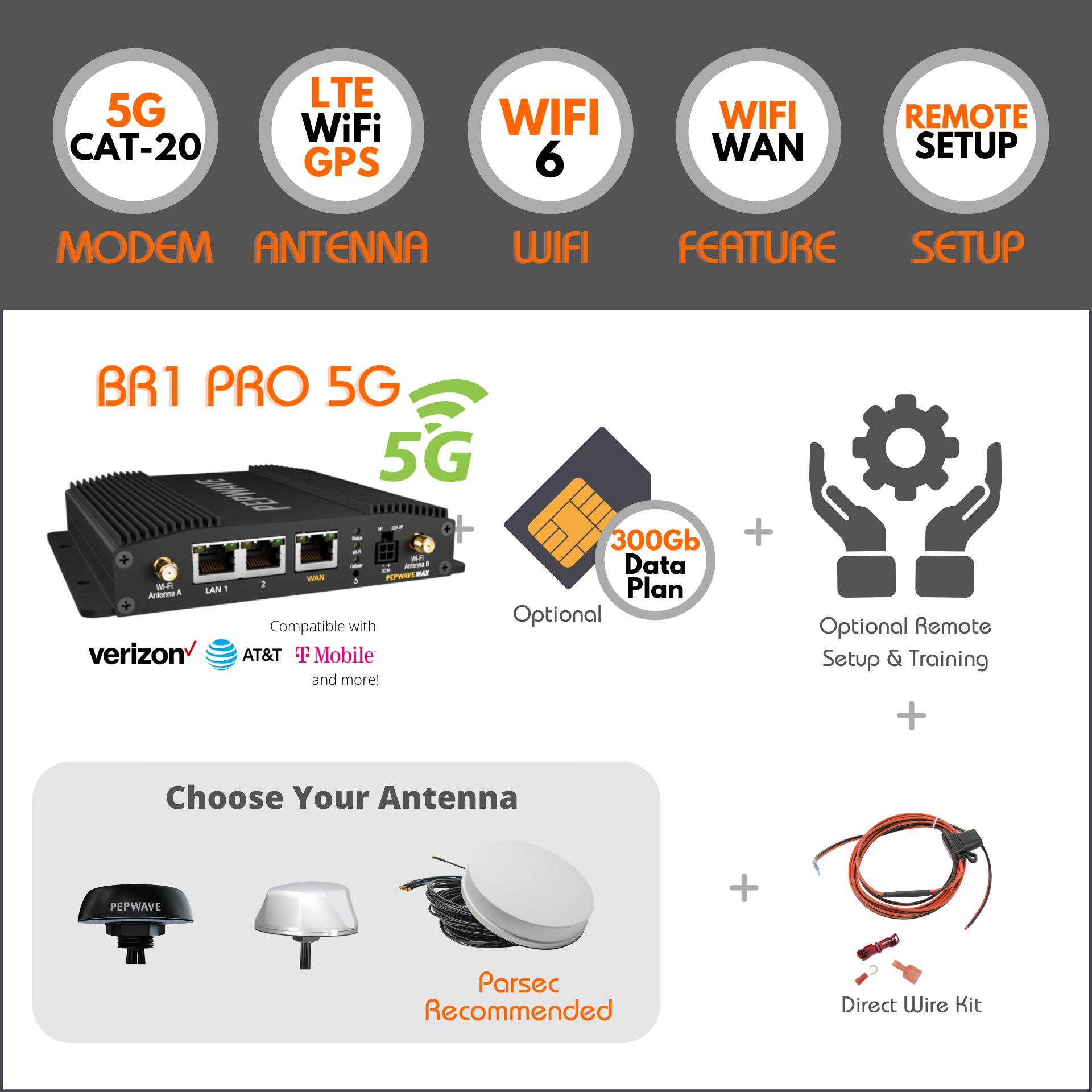 Speed Demon 5G
Better Option
If you are looking for 5G compatible, with the latest processor, or just looking for a reliable option that is easy to manage and just works this is a great option . This bundle accomplishes that with 5G carrier capabilities and includes licensing for SpeedFusion Cloud. Paired with 5G compatible antennas, this is great for LTE and 5G connections
Shop Now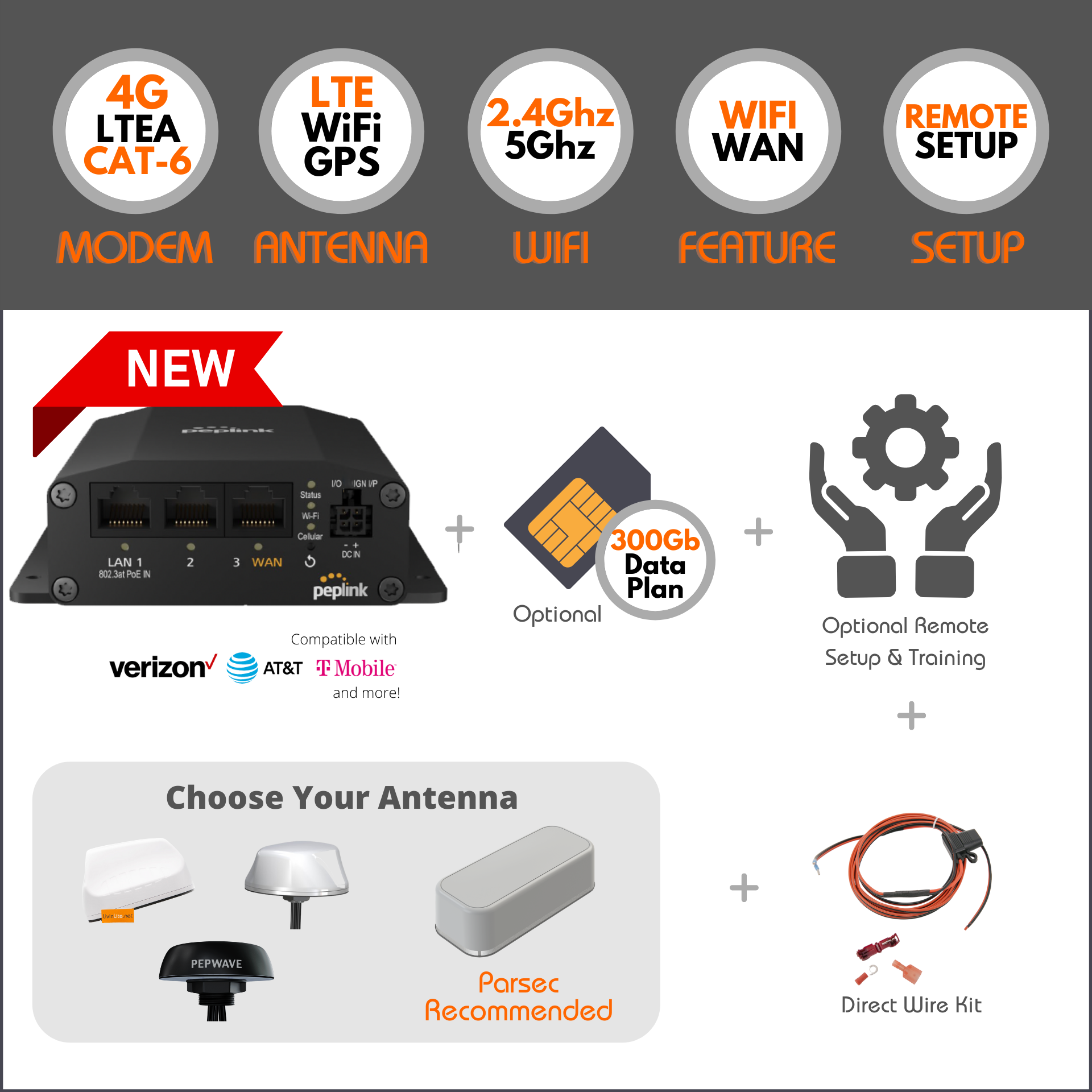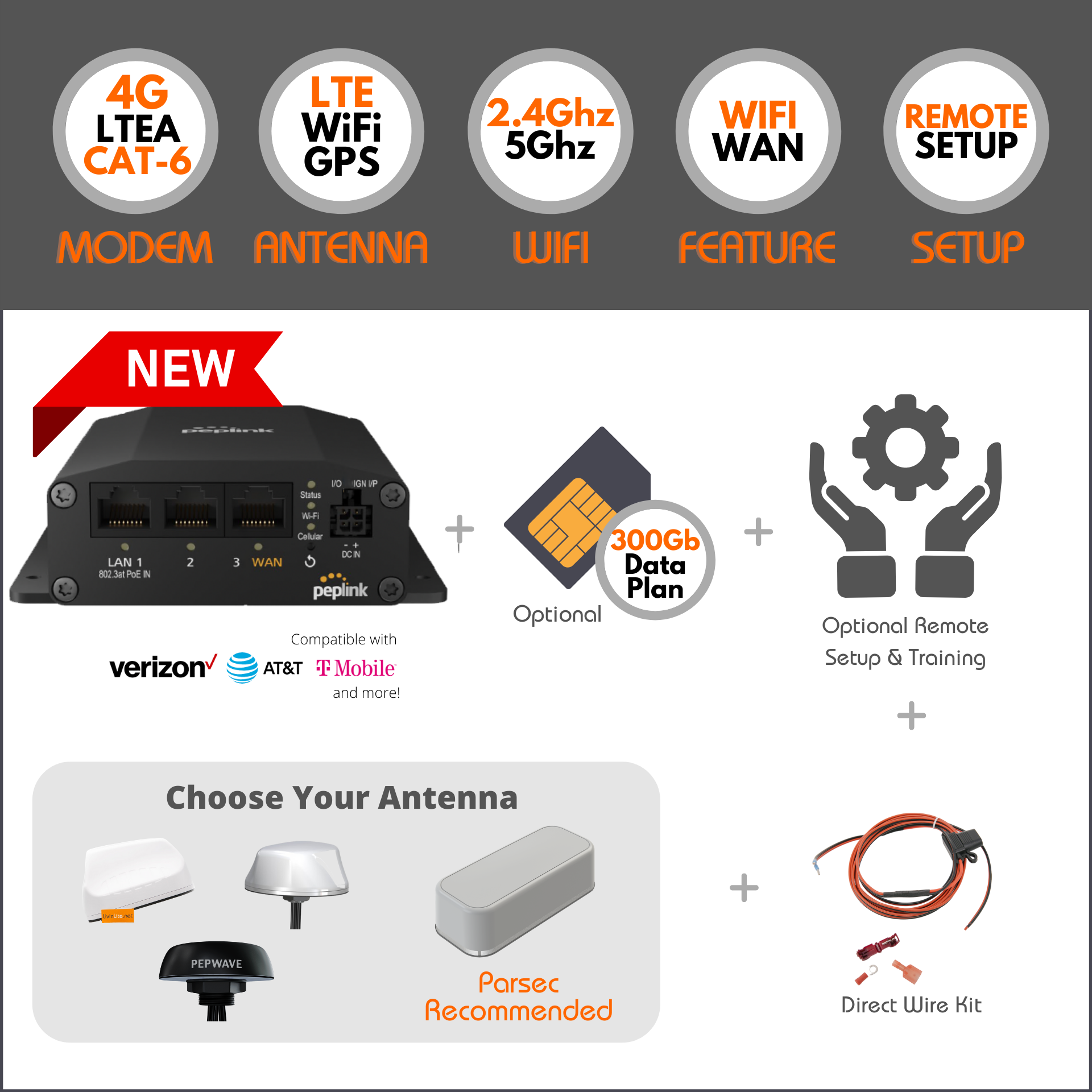 Full Time VR2
Good Option
This option is great if you need a basic internet connection that wont drop out when you are using it but also offers great flexablitly with campground wifi support and ethernet wan support. This option has two sim card slots for auto-failover, works with all carriers, and dual band wifi.
Shop Now