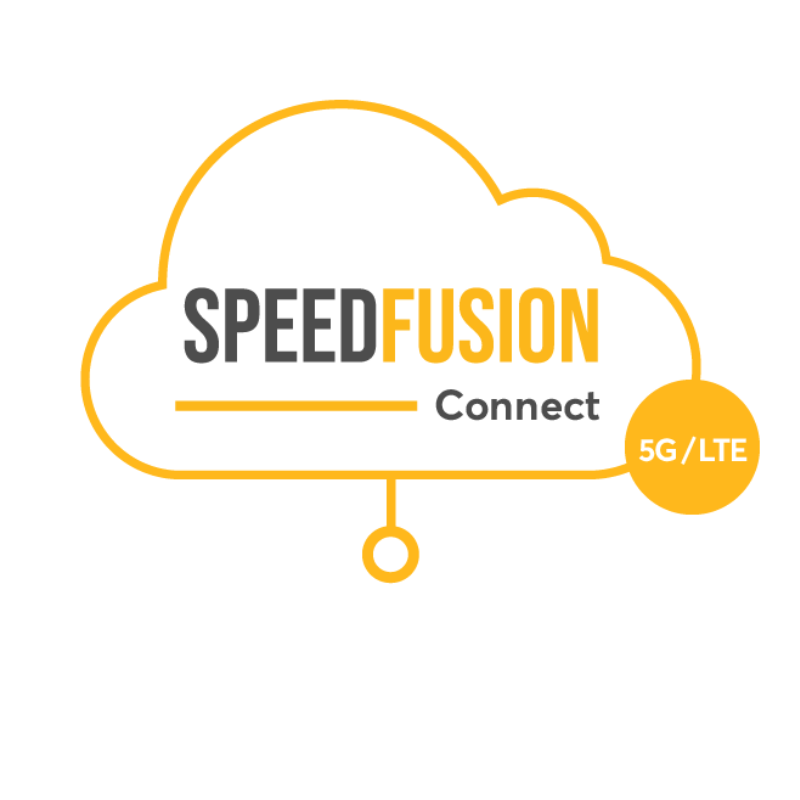 Peplink SpeedFusion Connect 5G/LTE Data Plans
Peplink's SpeedFusion Connect 5G/LTE offering is a series of eSIM-based data plans that can be provisioned on certain Peplink routers. These plans are available for individually supported routers or as a pooled plan that can be deployed and used across multiple devices with an InControl2-managed organization.
On-Demand Data
Access on-demand data plans and only pay for what you need anytime, anywhere.
Access to Multiple Networks Under One Plan
Experiencing a lack of coverage with carriers in certain areas? Don't have the luxury of multiple carriers and plans? Experience reliable coverage from multiple carriers and plans bundled into one with SpeedFusion Connect 5G/LTE.
Experience It All
Leverage SpeedFusion Connect 5G/LTE data and SpeedFusion Connect Protect with one subscription.
Simple & Convenient
Manage every device and eliminate data wastage, all from a single platform.
Supported Peplink Products
MAX ADAPTER: MAX Adapter LTEA, MAX Adapter 5G
PRIMECARE MODELS: MAX Transit Duo Pro E, MAX Transit Duo Pro , UBR Plus
BR SERIES: MAX BR1 Pro 5G, MAX BR1 Mini (HW3), MAX BR2 Pro
X SERIES: Balance 310X, MAX MBX Mini, EPX, Balance 20X
HD SERIES: MAX HD2 MBX, MAX HD4 MBX 5G, MAX HD4 MBX, MAX HD1 Dome Pro
FLEXMODULE PLUS/MINI: Flex Module Plus, FlexModule Mini
NOTE: SpeedFusion Connect 5G/LTE plans for MAX Adapter and FlexModule Plus/Mini do not support SpeedFusion Connect Protect.
Pricing applies to US region only, other regions may vary
More Information
Peplink SpeedFusion Connect 5G/LTE page, including FAQ
Consultations
Talk with an Expert
Our team of mobile experts are available to help you pick the right solution. Click below to schedule a phone consultation.
Schedule a Consultation
Membership
Join & Save 10%
Access discount pricing not available to the public and save on your first purchase. Exclusive educational content and forum access. Earn 2x reward points on all purchases good towards future items. Membership can pay for itself with your first purchase.
Membership Options
Price Match Guarantee
Never pay more at MobileMustHave; we will match any advertised, authorized, in-stock, price or give you a $50.00 store credit. Terms and Conditions apply.
Education
Want to know even more?
We have partnered with the Mobile Internet Resource Center to help education and answer all your questions about mobile internet. MobileMustHave Members gain exclusive access to content and special discounts. Click below to learn more.
Learn more
Why Choose Us
Pick the Mobile Internet Experts
The MobileMustHave Team has 50+ years of combined expertise in networking and Information Technology. We are RVers too, and we put each product we sell through rigorous testing in our own RV.
Learn More
In Case you missed it!
Mobile Internet Bundles
Take the guess work out of selecting components by hand. Our bundles combine everything you need into a single package at a discounted bundle price.
Take me to them