The AP One LITE is a powerful wireless access that can be paired with just about any mobile router but performs extremely well with Peplink mobile routers like the Peplink Max ENT or the Transit line Peplink. The AP One AX Lite can be powered by Power Over Ethernet (PoE) meaning that all you will need to run is a single CAT5e/CAT6 wire to the access point to power the device. You can also use a PoE network switch if your Peplink does not support PoE (most do not).
The Peplink AP One LITE will broadcast a WiFi signal up to 400 feet on average using dual-band MiMo. Their TruePower RF technology gives it predictable coverage with adaptive power response to current needs.
The access point can broadcast up to four separate networks, letting you split features and support based on the user pool. Step up your wireless management by using the provided Incontrol2 Cloud Management Platform included for one year free of charge.
The AP One AC LITE broadcasts WiFi up to 400' on either the 2.4GHz or 5.0GHz frequency in average conditions (actual real-world WiFi range varies based on construction, interference, etc).
Complete specifications located on Documentation tab.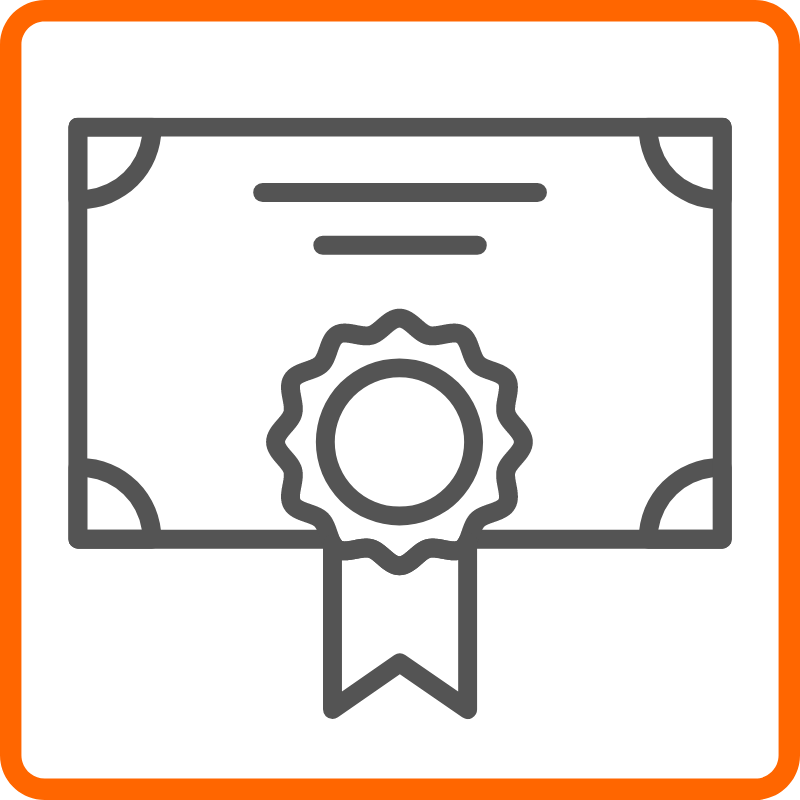 Certified Pre-Owned
This mobile router is a Certified Pre-Owned Device. Certified Pre-Owned devices have been returned by customers and are fully tested by our technical support team and repacked in like-new condition. Certified Pre-Owned devices come with a 90-Day Warranty from MobileMustHave.com and generally come with 3-11 months of factory warranty remaining. Warranty options can be extended at time of checkout for additional coverage if desired. Enjoy additional savings from standard prices by purchasing a Certified Pre-Owned Device today.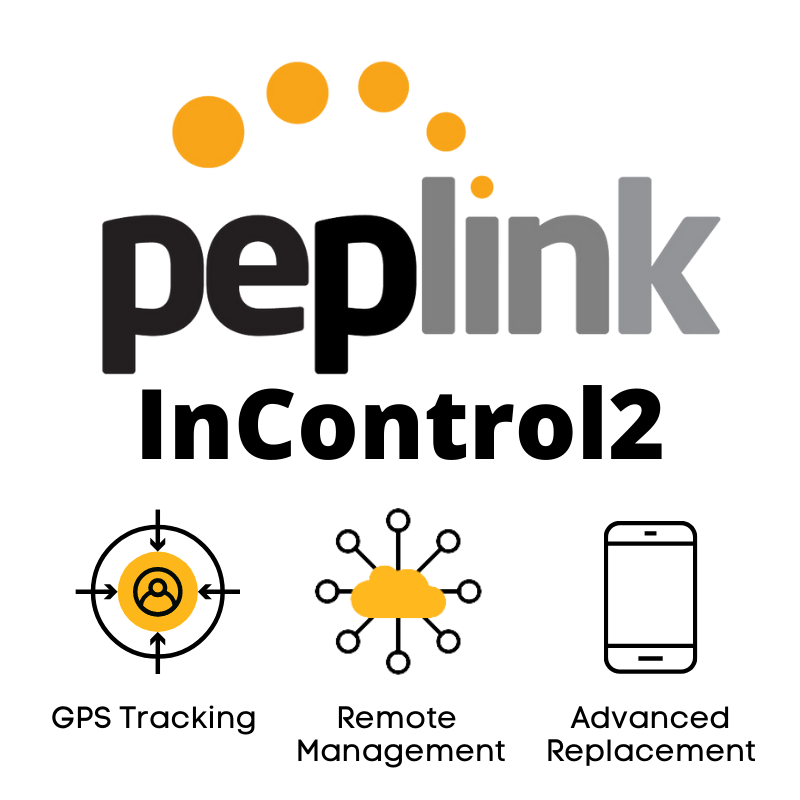 InControl2
InControl2 is Peplink's cloud-based endpoint management system. When connected to your devices, it aggregates data to generate useful reports on all aspects of your network. On a single screen, you can push configurations to any and all of your endpoints. If you need to dig deeper, you can remotely access the web admin of any device on your network.
For most MobileMustHave customers this features is not required, but it does allow your device to be accessible to you via the cloud. This can be an advantage if you would like to remotely control your device, track your vehicles location (if GPS is enabled), and allow support access to remote in (when permission is granted).
InControl2 is included with all router purchases for 1-Year and is included with EssentialCare and PrimeCare Warranty Renewal Options.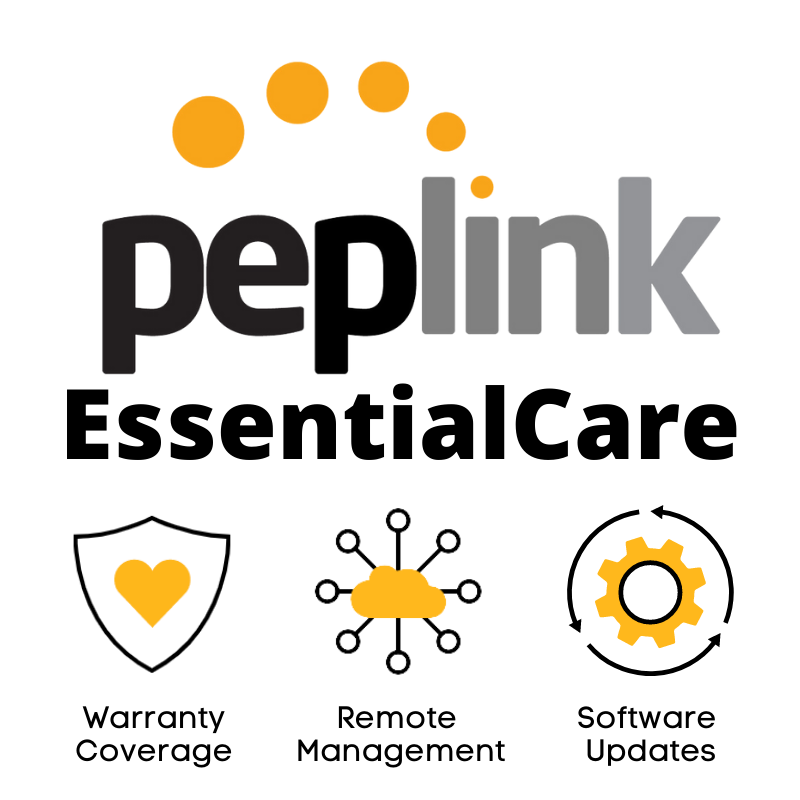 EssentialCare
Peplink EssentialCare optional extended warranty packages provide customers with Incontrol2 cloud management licensing, software updates, firmware updates, and extended factory warranty support for devices deemed defective by Peplink's warranty support department. EssentialCare is a cost effective and convenient way to extend the warranty coverage of your Peplink device for customers who do not need advanced replacement support. Note that EssentialCare cannot be purchased for devices outside of existing warranty. Warranty and license purchases are non-refundable due to manufacturer policies.
1-Year EssentialCare included with new Peplink device purchase
Technical Support via Support Ticket via Peplink
Firmware Upgrades
InControl2 Cloud Management
Hardware Warranty (requires device to be returned to Peplink prior to replacement being sent out)
Consultations
Talk with an Expert
Our team of mobile experts are available to help you pick the right solution. Click below to schedule a phone consultation.
Schedule a Consultation
Membership
Join & Save 10%
Access discount pricing not available to the public and save on your first purchase. Exclusive educational content and forum access. Earn 2x reward points on all purchases good towards future items. Membership can pay for itself with your first purchase.
Membership Options
Price Match Guarantee
Never pay more at MobileMustHave; we will match any advertised, authorized, in-stock, price or give you a $50.00 store credit. Terms and Conditions apply.
Education
Want to know even more?
We have partnered with the Mobile Internet Resource Center to help education and answer all your questions about mobile internet. MobileMustHave Members gain exclusive access to content and special discounts. Click below to learn more.
Learn more
Why Choose Us
Pick the Mobile Internet Experts
The MobileMustHave Team has 50+ years of combined expertise in networking and Information Technology. We are RVers too, and we put each product we sell through rigorous testing in our own RV.
Learn More
In Case you missed it!
Mobile Internet Bundles
Take the guess work out of selecting components by hand. Our bundles combine everything you need into a single package at a discounted bundle price.
Take me to them