Note: This 9-in-1 Antenna is not beneficial for the majority of installations sold here. The 7-in-1 version of this antenna is suitable for the majority of device installations and adding 2x additional WiFi elements does not typically provide any benefit unless you have a specific use case for additional WiFi antennas. Consider the 7-in-1 version available here unless you have a specific need for 4x4 WiFi.
The Husky PRO Series 9-in-1 Antenna got its name in the police ambulance and fire market by providing exceptional performance across a wide variety of spectrums when performance counts. The Parsec Husky Series antennas are high-performance, IP67-rated, 5G Capable (600 MHz – 6 GHz) antennas. This antenna variant features 4 cellular antennas, 4 wireless antennas and 1 GPS antenna. This antenna is especially good for use with T-Mobile customers interested in receiving band 71 which operates at 600mhz which this antenna supports. The Parsec Husky antenna is 10.75 inches in diameter with a height profile of approximately 2.25 inches off the roof making it compact but also large enough to be a top performer with one of the highest gain ratings in the market.
Key Benefits
4x4 Cellular, 4x4 WiFi, 1xGPS
Omnidirectional
High Efficiency
Low Profile
optional pole mount available
15' included cable leads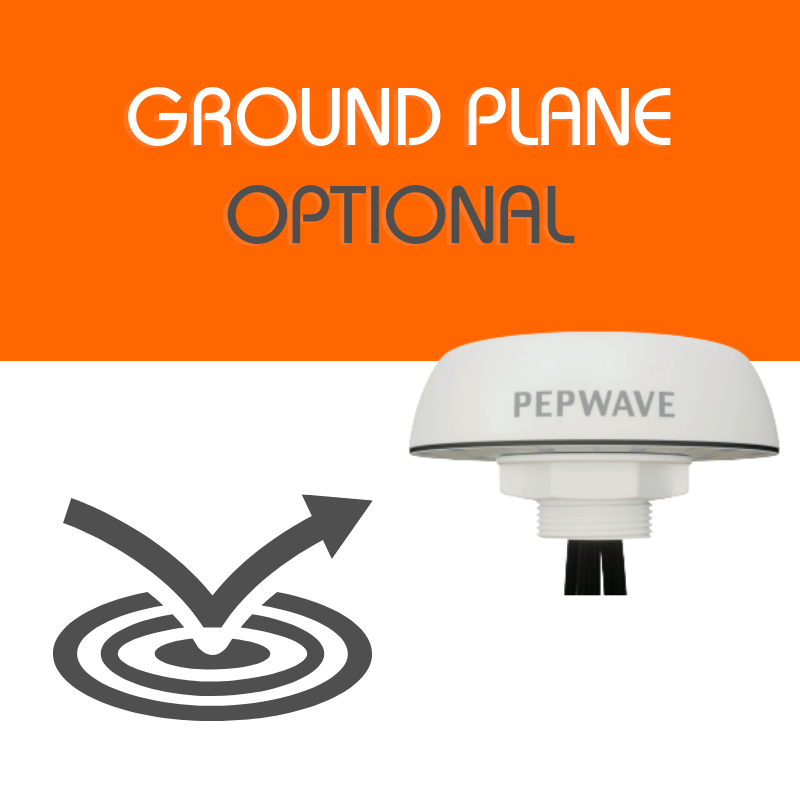 Ground Plane Optional
The antennas on this page do not require a ground plane, but adding one will typically improve performance if your installation will allow it. Ground planes are metal sheets of ferrous metal (typically aluminum or galvanized steel) that the antenna mounts on top of. For optimal performance a ground plane of a minimum of 16" in diameter is typically recommended. The ground plane does not need to be grounded or wired to the chassis ground of the vehicle, the metal sheet simply helps the cellular and WiFi signals bounce into the antenna optimizing performance. Ground planes are available in various sizes on our store. For more information on ground planes visit the Ground Plane Guide on Mobile Internet Resource Center.
Full Specifications
Looking for the full specifications on this product? Not to worry, they are located above under the "Documentation" Tab just above by the product description.