The Mobilemark LTMWG940 is a 5-cable omni-directional antenna with 4x LTE, NO WiFi, and 1x GNSS. With 5-elements it provides a good match for the dual carrier modems that have two pairs of LTE MIMO elements, one pair for each carrier or for CAT 18/20 devices with 4x4 MIMO cellular. The LTMWG940 covers all Global Cellular & LTE frequencies such as CBRS, Private LTE, and 5-G ready. GNSS operates on GPS, Galileo, Glonass, QZSS or Beidou. This Model is part of our Sub-6 and 5G Ready Solution known as our 626 line. It covers a wide frequency from 617 - 6000 MHz.
MobileMustHave.com is the only seller that offers this antenna with a custom 84" (7 ft) cable which is shorter than the standard 15' offing better signal performance then the versions offered by other sellers.
Mobilemark antennas come equipped with neoprene gaskets and requires the locking nut to be installed for proper waterproofing. The antenna also requires a ground plane or metal roof for proper functionality. This can make installation a challenge for RV use as the antenna does not have an adhesive bottom. If you have questions on installation, please contact us.
Optional 3-meter extension cables are available should additional length be required.
Note a metal roof or ground plane is required for proper functionality. More information below.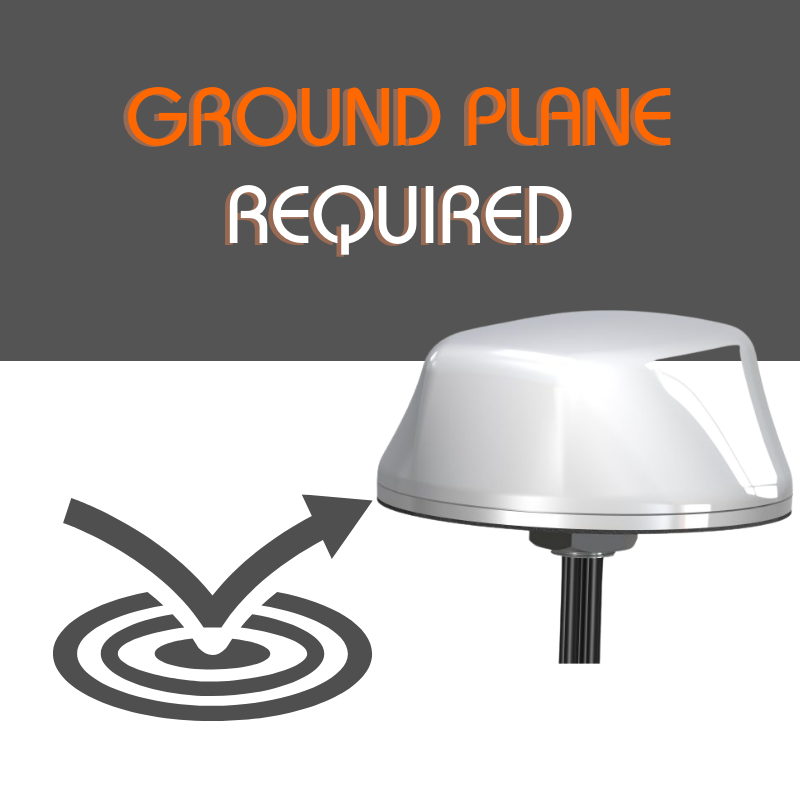 Ground Plane Required
This antenna requires a ground plane to be installed below the antenna if the antenna is mounted on a non-metal roof. Ground planes are metal sheets of metal (typically aluminum or galvanized steel) that the antenna mounts on top of. The ground plane does not need to be grounded or wired to the chassis ground of the vehicle, the metal sheet simply helps the cellular and WiFi signals bounces into the antenna optimizing performance. Ground planes are available in various sizes on our store. For more information on ground planes visit the Ground Plane Guide on Mobile Internet Resource Center.