Note this item must be purchase with an HD1/HD2 Dome for discounted pricing. Orders without HD Dome will be refunded.
Use the SIM Injector to add another 8 SIM cards to your deployment, giving you the ability to connect to multiple carriers and ensuring that your connection remains unbreakable. The SIM Injector is capable of PoE output, so you don't need to add another PoE switch to your deployment.
In addition to adding SIM capacity, the SIM Injector also adds 100 meters of flexibility between the Router and the SIM cards, enabling you to place the cellular router anywhere you want without worrying about changing SIM cards.
This is designed to be used with the Pepwave HD1/HD2 Dome. This way all sim cards are power are managed at the SIM injector and only an ethernet cable needs to be run to the HD1/HD2 Dome directly. The advantage the Dome and Sim Injector have over other Pepwave and antenna set up is that the antennas and the modem are together in the Dome. This means there are no long antenna cables with loss. This can greatly simplify your install. Where you needed 4 thick cables to run the antenna signal down, now you just can manage with one ethernet cable and almost no delay or loss of signal. This cable can be run to up to 100 feet and still provide power and virtual sim cards to the HD1 Dome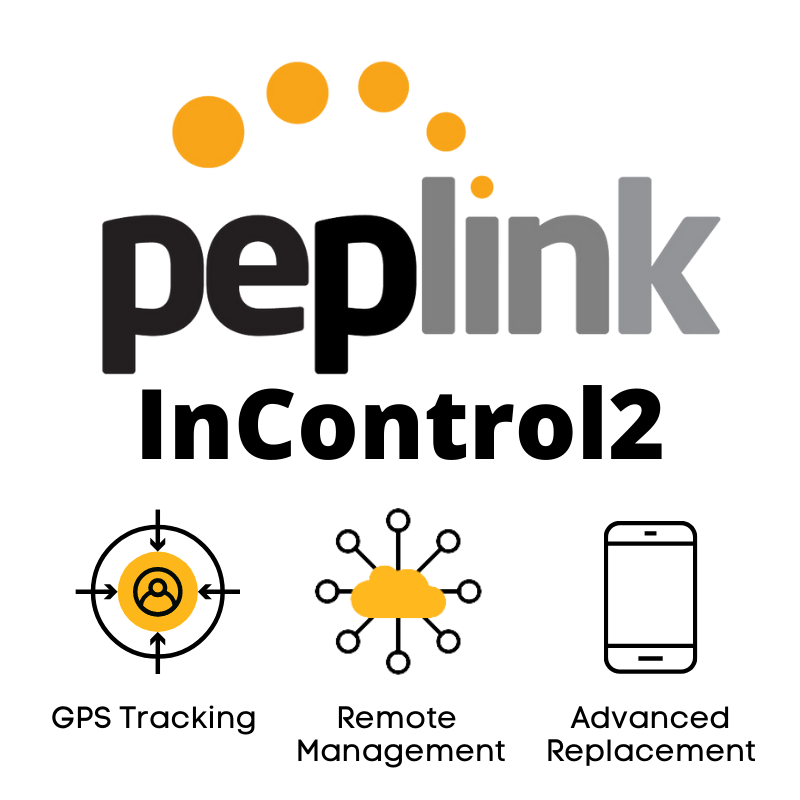 InControl2
InControl2 is Peplink's cloud-based endpoint management system. When connected to your devices, it aggregates data to generate useful reports on all aspects of your network. On a single screen, you can push configurations to any and all of your endpoints. If you need to dig deeper, you can remotely access the web admin of any device on your network.
For most MobileMustHave customers this features is not required, but it does allow your device to be accessible to you via the cloud. This can be an advantage if you would like to remotely control your device, track your vehicles location (if GPS is enabled), and allow support access to remote in (when permission is granted).
InControl2 is included with all router purchases for 1-Year and is included with EssentialCare, SmartCare and PrimeCare Warranty Renewal Options.