---
Incontrol2 & Warranty Options for Pepwave AP One AX Access Point.
EssentialCare - Provices Incontrol2 cloud management, software updates, firmware updates, factory warranty for replacement of defective device once defective unit is received by Peplink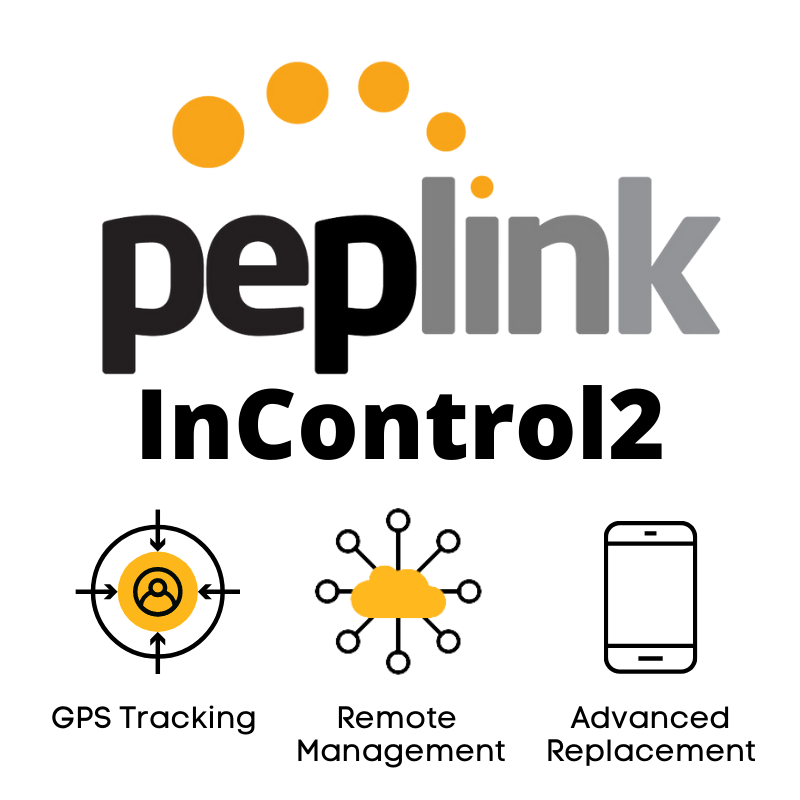 InControl2
InControl2 is Peplink's cloud-based endpoint management system. When connected to your devices, it aggregates data to generate useful reports on all aspects of your network. On a single screen, you can push configurations to any and all of your endpoints. If you need to dig deeper, you can remotely access the web admin of any device on your network.
For most MobileMustHave customers this features is not required, but it does allow your device to be accessible to you via the cloud. This can be an advantage if you would like to remotely control your device, track your vehicles location (if GPS is enabled), and allow support access to remote in (when permission is granted).
InControl2 is included with all router purchases for 1-Year and is included with EssentialCare, SmartCare and PrimeCare Warranty Renewal Options.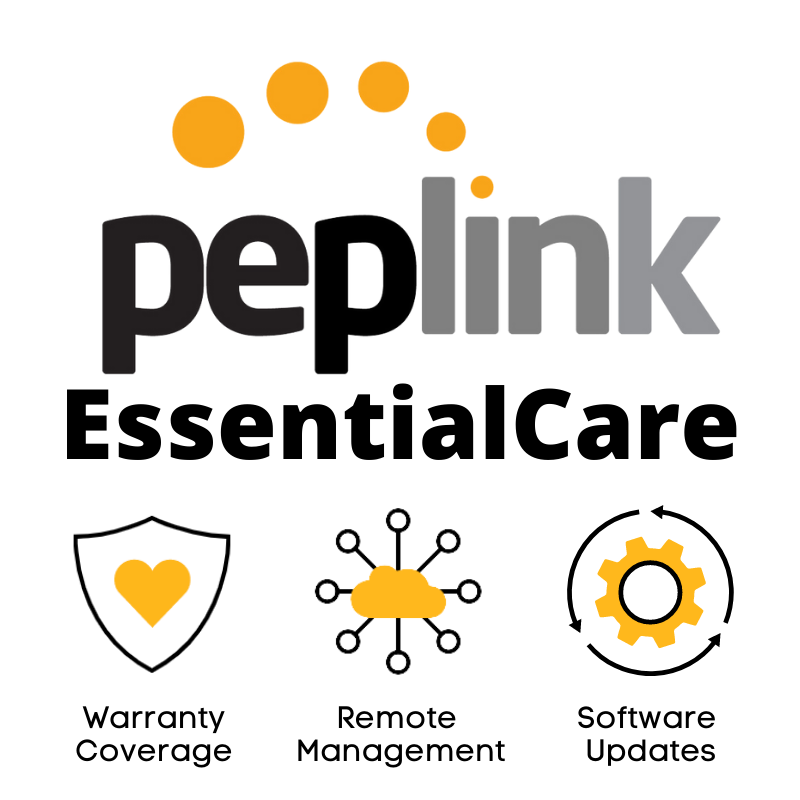 EssentialCare
Peplink EssentialCare optional extended warranty packages provide customers with Incontrol2 cloud management licensing, software updates, firmware updates, and extended factory warranty support for devices deemed defective by Peplink's warranty support department. EssentialCare is a cost effective and convenient way to extend the warranty coverage of your Peplink device for customers who do not need advanced replacement support. Note that EssentialCare cannot be purchased for devices outside of existing warranty. For warranty reinstatement options select SmartCare option. Warranty and license purchases are non-refundable due to manufacturer policies.
1-Year EssentialCare included with new Peplink device purchase
Technical Support via Support Ticket via Peplink
Firmware Upgrades
InControl2 Cloud Management
Hardware Warranty (requires device to be returned to Peplink prior to replacement being sent out, for Advanced Replacement support, select SmartCare option)