---
**MAKE SURE TO READ THE ENTIRE LISTING BEFORE PURCHASE**
** DUE TO FRAUD ISSUES WE ARE NO LONGER ACTIVATING ANY DEVICES NOT PURCHASED FROM MOBILEMUSTHAVE.COM. OUR AGREEMENT WITH THE CARRIER REQUIRES THE DEVICES BE PURCHASED FROM MOBILEMUSTHAVE.COM YOUR IMEI WILL BE CHECKED SO PLEASE DO NOT ORDER IF YOU HAVE A DEVICE PURCHASED ELSEWHERE**
MobileMustHave.com is proud to announce that we now have the ability to offer cellular data plans direct to our customers! We have negotiated the ability to provide high gigabyte cellular data plans that operate on the nation's largest cellular network. These plans are not like traditional reseller plans as they are fully authorized to operate with equipment purchased from MobileMustHave.com. Similar to Mint Mobile, Cricket, and other larger resellers we utilize our own segment of the network which is fully authorized but unlike those carriers our plans are authorized for data-only devices sold by MobileMustHave.com.
If you are looking to work on the road or use a cellular data connection as your primary internet source then you want a serious data plan that won't get in your way with low data caps or throttling. Unfortunately, the four major U.S. cellular carriers no longer offer high gigabyte data plans directly but you can get 300GB of nationwide data compatible with your MobileMustHave.com internet hardware.
We have negotiated special discounts for our customers who utilize our hardware and agree to our mobile data Terms of Service. When you purchase the data plan above you will be sent a SIM card ready for activation complete with 30 days of pre-paid data. Accept our Terms of Service and confirm your desired activation date and within 72 hours of that date your sim will be active. Follow our instructions to modify your APN settings in your modem to ensure your sim operates on our segment of the network and start surfing!
300GB of High-Speed Data? What's the catch?
As a general rule, usage must be kept under 300GB per month to avoid line suspension and to protect the health of the account for all customers. Your line may operate above 300GB however we ask our customers to keep usage under 300GB or purchase an additional sim for usage above 300GB. That is enough to work full time and stream with multiple family members all using the service. We always recommend customers travel with more than one carrier, but this is an excellent option for your primary data plan if you are a serious traveler. Lines found using over 350GB will be automatically suspended.
What happens if I go Over?
The account is monitored for abuse and for activity not consistent with the rules outlined in our
Terms of Servic
e. If you are found to be using more than (300GB) per month, you will be disconnected, your line will resume at the next billing cycle. If you habitually exceed 300gb you might be disconnected permanently so make sure to set your bandwidth alerts as outlined in our
Bandwidth Management How-To Article
. All of our Pepwave devices can be configured to stop using data at a particular threshold to prevent an unexpected line shut down. They can also accept multiple sim cards and automatically fail over to a second sim card if your primary account reaches its limit. . This is generally not needed but it is an option for those exceptionally high usage customers who will need to purchase multiple data plans. Lines found using over 350GB will be automatically suspended.
Other Plans Claim they are Unlimited or Cheaper, Why?
The plans offered here are not the same as lower-cost plans offered by others that claim to be true unlimited plans. Many of those plans are unlimited, but they are designed to function in tablets or phones or are activated using loopholes with the carriers. This leaves them open to get shut down when the carriers realize they are not being used in the way they were intended. This is why those plans often are disconnected without notice. Our referral plans cost more, but they are more stable and are far less likely to have issues as long as customers follow our
Terms of Service
.
Key Features
No Contracts - Never any contracts, cancel anytime, and only pay month to month
Automatic Bill Pay -Receive 30 days with your purchase today and a link to sign up for future months should you choose to continue service.
No Throttling - No Throttling Ever
300GB Usage per month
NOTE THIS IS SIM CARD ONLY - NO DEVICE INCLUDED
Can I temporarily Suspend Service?
Yes, there are no contracts or commitments with the MMH data plans from MobileMustHave.com You can discontinue service at any time by simply logging letting us know. Pro-rated refunds for pre-paid months of service will not be issued so make sure to cancel around the end of your monthly billing cycle to maximize the use of the plan. To re-instate service simply purchase the plan again and receive a new sim card. Note if you resume service after disconnecting the monthly fee will adjust to the current recurring monthly rate listed on this page. When resuming service you must pay the initial connection fee listed here at checkout. This allows us to cover the cost of the sim and shipping and also the labor associated with connecting/disconnected lines.
How Do I Pay The Monthly Bill?
When your sim card ships you will receive an activation ticket with payment information to set up your next month of service. Payments are processed monthly through our billing portal.
What If I forget to Pay My Bill or My Card Is Declined?
If your card is declined you will receive an email alert that there is a payment issue allowing you to remedy. If you do not remedy the issue within 48 hours your line will be disconnected and re-assigned to another customer. If your line is disconnected due to non-payment, you must purchase the plan again and wait for the new sim card to arrive. This is because the previous sim will no longer work once the line is re-assigned. Avoid issues by ensuring your auto payment remains in good standing.
Satisfaction Guaranteed
Don't like the data plan or want to return for any reason? Couldn't get it to work or no service in your area? No problem, we offer 7-day, no-questions-asked returns from your date of activation. Simply request a refund and we will process it as quickly as possible.
Customer Reviews
Write a Review
Ask a Question
Filter Reviews:
data
Verizon
connectivity
router
customer service
T-Mobile
AT&T
concern
Pepwave
transition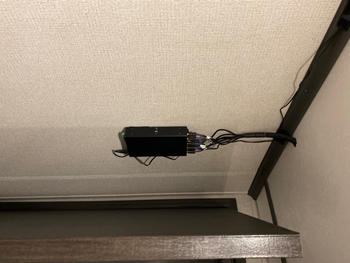 01/14/2022
Great product
The SIM card works great and works like a charm. My only complaint has to do with customer service. CS comes in the way of videos, which don't always cover issues that may occur. Talking on the phone is not an option. It's a very frustrating situation for someone who depends on connectivity to work - and waiting for responses can be painstaking. Once a team member reaches out, most issues can be handled fairly quickly.
Sharon C.

United States
01/19/2022
Pepwave with B300 plan
Very good experience. Allows me to work remotely, including video calls, with ease.
John S.

United States
01/19/2022
Provisioning and Activation was Very Quick on the B300 AT&T Plan - Billing setup… not so quick
I bought the Ultimate Road Warrior Bundle with the PepWave Max Transit Duo router which has two active modems… so I opted to buy the B300 AT&T monthly data plan and use it as my primary line. I also have T-Mobile and Verizon (Visible) lines as my secondary and tertiary lines. I was impressed with the speed at which MMH got the AT&T line provisioned for me, as I was expecting it to be 48hrs, but they got it ready for me only a few hours after commencement of their business day (I'd made the online purchase during off hours, so,I expected a longer delay), so they far exceeded my expectations. The activation email and form was clear and I had no problem. Oddly the only issue I'm having is getting MMH to respond to my email on "how to set up recurring payments for this line"! (The part I hate to do… pay for it! LOL). Well, they sent me an email telling me to use my purchase email address but when I entered it into their billing system it says I'm not recognized…. Perhaps growing pains on the new storefront? It needs attention. I certainly don't want my line shut down in 30 days. Hoping this gets resolved, but MMH has typically been responsive…
Thomas R.

United States
01/20/2022
MobileMustHave.com
Hi Thomas, Thanks for the great review. We have recently improved the monthly payment process to make it much easier. When you signed up for the data plan, that process also sets up your monthly payments. You can log into your account on the store, click manage subscriptions and confirm your payment method. By default, it is set up with the card used on purchase. Hope this helps!
01/11/2022
AT&T 300GB Plan
We switched from a AT&T Prepaid 100GB $55 plan, to this 300GB $150 plan. My reason for changing is that we were in hopes that the $150 plan would be much faster, but not the case. Even after contacting MMH they advised that the speeds were getting were not throttled speeds, it was our towers we were connected to. Still I've come to the realization that its not always what you pay for is what you get. The MMH co. I cannot speak poorly of, every time I've had an issue they were prompt to reply, cant say the same for they're data plans.
Steven D.

United States
12/31/2021
New data plan
I had previously used the T-Mobile/Sprint Canary plan to supplement my Verizon data plan with my Pepwave dual modem wireless router. Unfortunately, here in central Arizona, neither connectivity was very good, with the Canary plan almost useless. MMH recommended their AT&T 300GB plan to replace the Canary plan and it has performed flawlessly. Thank you MMH!
Ronald E.

United States