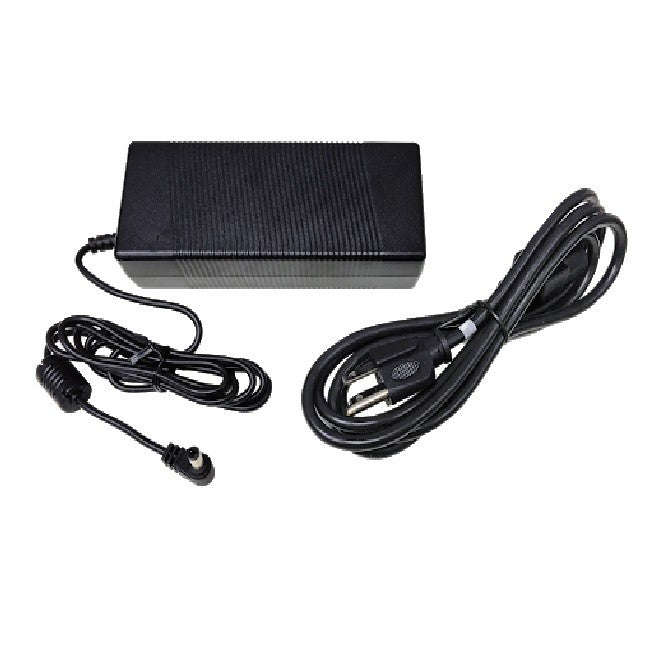 NOTICE: If you have a Peplink from one of our bundles, your router does not support PoE natively and this power supply will NOT work and could damage your router. To utilize PoE for external devices consider our 12v PoE Injector or 8 Port PoE Switch.
Peplink access points DO NOT support 56v power input from the DC port. If you are interested in powering your access point consider our 12v Power Connector for Access Points or our 8 Port PoE Switch for mobile installations. This will let you power PoE devices while using 12-48v house batteries as your power source rather than needing to run an inverter. Link to switch here.
PoE or Power over Ethernet typically runs at 48 volts. Certain Peplink devices such as the Peplink Pepwave Max HD2 have the ability to power PoE devices using this optional power adapter. This kit enables use of up to four 802.3af PoE output ports to run wireless access points, splitters, IP cameras, desk phones and other low-power network equipment. It contains a 48V power supply that gives the router the extra power it needs to run other devices. As of Hardware Gen 6 (HD2) you do not require a license key to activate the PoE ports.
Compatible with MAX BR1 ENT, MAX HD2 (hardware revision 6 only), HD2 with MediaFast, HD4, 700, and MediaFast 200
Consultations
Talk with an Expert
Our team of mobile experts are available to help you pick the right solution. Click below to schedule a phone consultation.
Schedule a Consultation
Membership
Join & Save 10%
Access discount pricing not available to the public and save on your first purchase. Exclusive educational content and forum access. Earn 2x reward points on all purchases good towards future items. Membership can pay for itself with your first purchase.
Membership Options
Price Match Guarantee
Never pay more at MobileMustHave; we will match any advertised, authorized, in-stock, price or give you a $50.00 store credit. Terms and Conditions apply.
Education
Want to know even more?
We have partnered with the Mobile Internet Resource Center to help education and answer all your questions about mobile internet. MobileMustHave Members gain exclusive access to content and special discounts. Click below to learn more.
Learn more
Why Choose Us
Pick the Mobile Internet Experts
The MobileMustHave Team has 50+ years of combined expertise in networking and Information Technology. We are RVers too, and we put each product we sell through rigorous testing in our own RV.
Learn More
In Case you missed it!
Mobile Internet Bundles
Take the guess work out of selecting components by hand. Our bundles combine everything you need into a single package at a discounted bundle price.
Take me to them