Our Full-Timer Internet Bundle is a complete mobile connectivity internet solution designed for RV and mobile use. Our team of experts have taken the guesswork out of selecting components and built a complete solution for travelers who wish to stay connected, not worry about always rebooting or troubleshooting consumer-grade disposable equipment. Each bundle comes with a cellular router, a cellular/WiFi/GPS roof antenna, DC direct wire power kit, and optional cellular data plans.
The Full-Timer Bundle is equipment with a Pepwave Max BR1 Mini CAT-6 LTE-Advanced Mobile Router capable of delivering 300mbps of max download speed (real-world conditions will vary). This bundle is an excellent fit for those who want a blend of exceptional functionality and value when hitting the road.
The Full-Timer bundle includes a 5-in-1 roof antenna which will greatly improve cellular and WiFi signals to improve connectivity. Each roof antennas has 5 individual antennas (2 Cellular Antennas, 2 WiFi antennas, and 1 GPS) inside the compact roof housing. Multiple antenna options are available and have slight differences in installation and specifications. Additional information on antenna options is available below. In a hurry? You can get surfing right away before installing the roof antenna by utilizing the included interior antennas.
You can also utilize the mini's Wifi-As-Wan functionality (Advanced Feature Pack License required) to connect to external WiFi sources, enable the WAN port, enable hot failover and more. The Advanced Feature Pack License enables hot-failover of multiple WAN connections, WIFI-AS-WAN functionality (additional details below), enabled the wired WAN port, and enables ignition sensing functionality. Peplink offers discounts when this is purchased at the time of the sale of the router. Primecare licenses are non-refundable. If you do NOT need those features, you do not need the additional license (if you decide you want them in the future, the license can be purchased any time to unlock those features).
Peplink's proprietary multi-wan technology allows this modem to utilize the onboard cellular LTE modem, a public WiFi hotspot (WiFi-as-WAN) or a secondary wired internet connection (Starlink, cable modem, DSL, etc.) as the source for Internet connectivity. The Pepwave Max BR1 Mini is capable of load balancing multiple internet connections across multiple devices and is easily managed within the web-based management dashboard.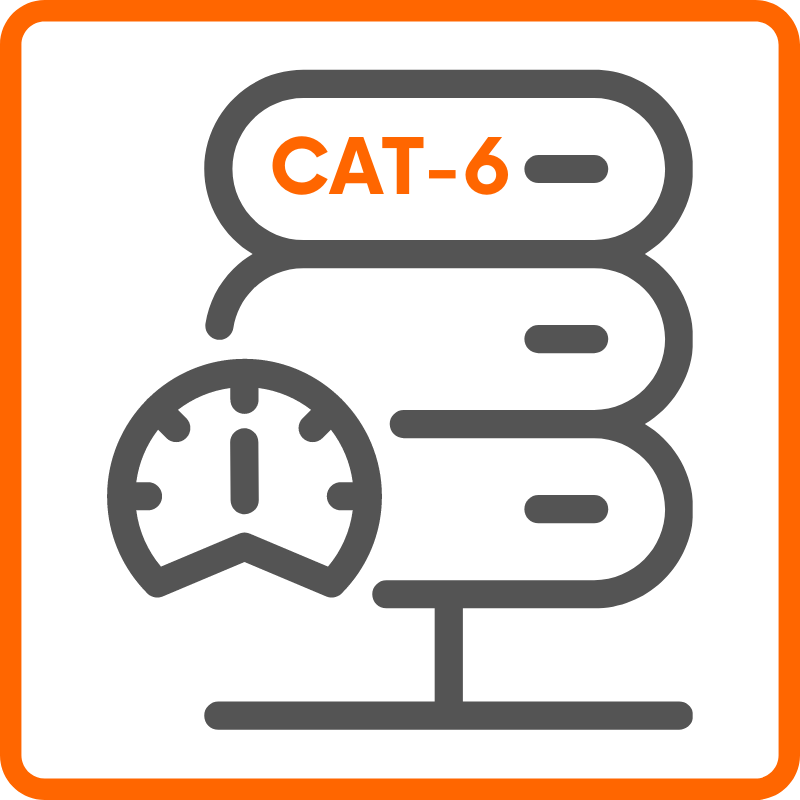 Category 6 Modem
The mobile router is equipped with a category 6 LTE Advanced cellular modem with a maximum download speed of 300Mbps and a maximum upload speed of 50Mbps (typical speeds range from 3-50mbps depending on cellular network conditions and coverage). The category of the modem impacts the maximum upload and download speed of the device and what cellular bands or "channels" the device can connect to. Cellular bands act similarly to "channels" on television, each cellular provider broadcasts on specific bands. Category 6 modems support connecting to the primary bands of all major carriers such as Verizon, T-Mobile, Sprint and AT&T but may lack certain secondary bands that can provide increased speed on certain carriers. For a complete list of bands supported, click the documentation tab for detailed specifications.
Category 6 modems support video streaming, video calling, and general internet use and are a good blend of value and functionality, making them a great choice for customers that want to stay connected but do not consider the internet "mission-critical".
WiFi as WAN
This device supports WiFi-As-WAN, meaning you can pick up public WiFi signals from hotspots, campgrounds, and other sources to rebroadcast them into your coach and use them as your local internet. The wireless antennas included with this modem will pick up these signals and rebroadcast them locally within your own WiFi network.
*Using public WiFi may be unreliable due to external environmental forces typically outside of customer's control and as such public WiFi is recommended to be used as a secondary backup connection.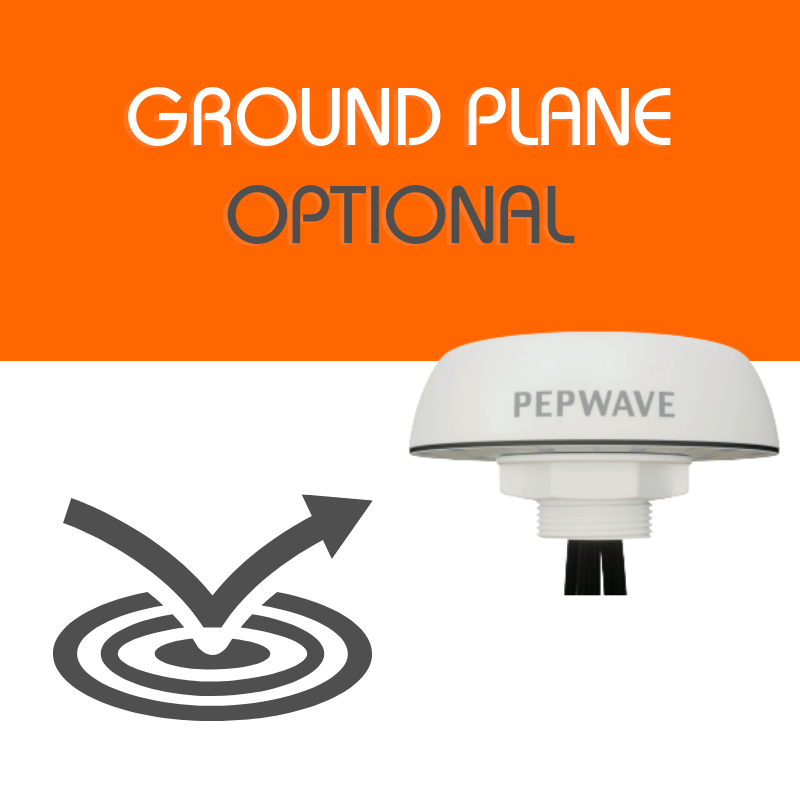 Ground Plane Optional
The antennas on this page do not require a ground plane, but adding one will typically improve performance if your installation will allow it. Ground planes are metal sheets of metal (typically aluminum or galvanized steel) that the antenna mounts on top of. For optimal performance a ground plane of a minimum of 16" in diameter is typically recommended. The ground plane does not need to be grounded or wired to the chassis ground of the vehicle, the metal sheet simply helps the cellular and WiFi signals bounce into the antenna optimizing performance. Ground planes are available in various sizes on our store including a flexible adhesive ground plane or a 16 inch aluminum ground plane. For more information on ground planes visit the Ground Plane Guide on Mobile Internet Resource Center.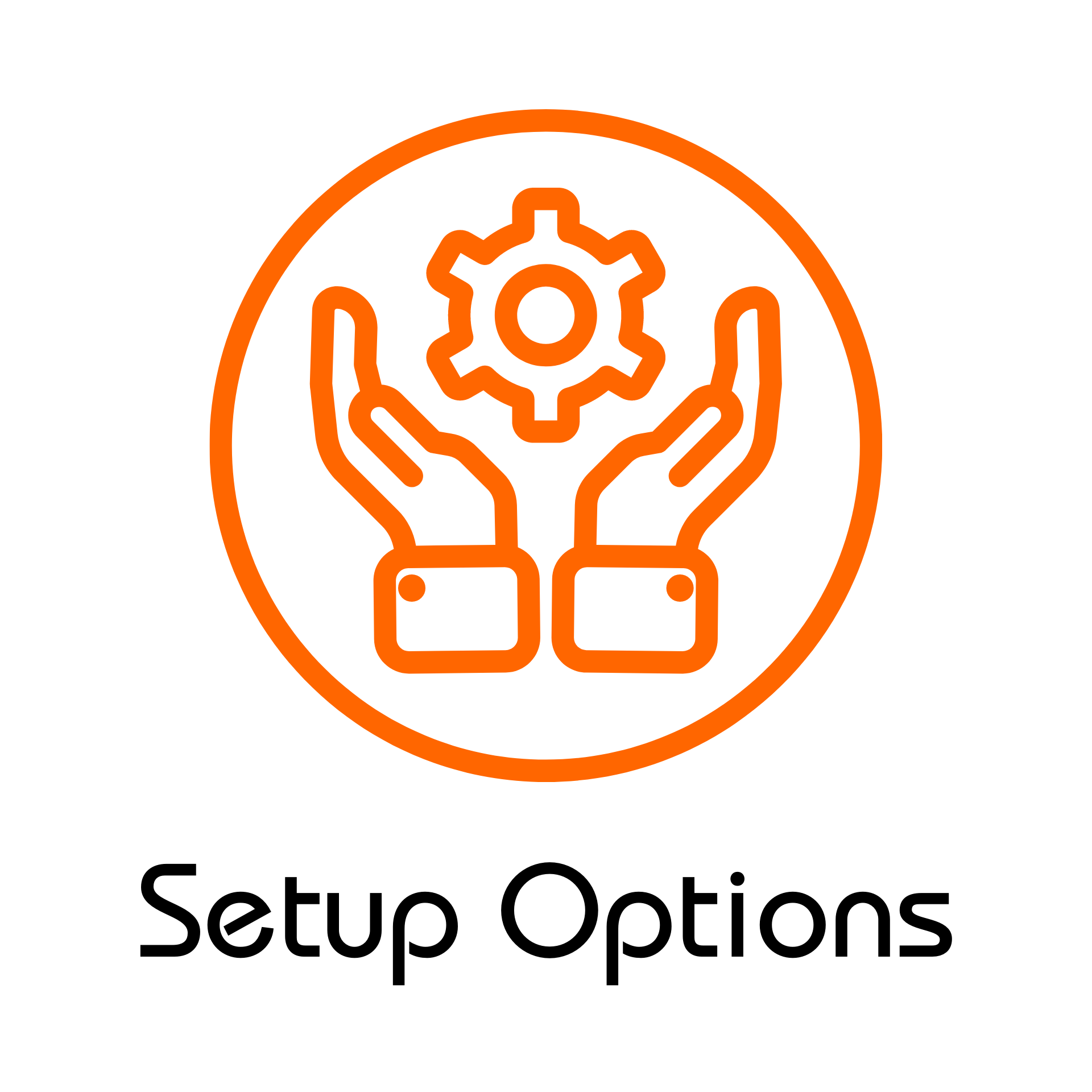 Device Pre-Configuration & Training Options
Do-It-Yourself Setup

– Once your order ships, detailed instructions will be emailed to your inbox complete with detailed installation guides for both mobile routers and roof antenna installations. Use our self-help installation guide to get from box to surfing the web in no time. What's best is the cost. Free!



Instructor Led Setup & Training Class

– Get personalized setup and training for your new mobile internet solution. Our team will help you get the unit online and will remotely configure common settings so that you can begin using the internet without having to break out the instructions manuals and learn tech talk. We will update the device to the latest secure firmware, setup your WiFi and passwords and give your WiFi a unique name of your choice. We will then verify the unit is functioning properly and setup remote access to your new mobile router through Peplink's secure Cloud Management Portal. You will then have access to live instructor led classes to review all of the basics on how to use your new mobile internet solution. All classes include a question-and-answer session to ensure all of your questions are answered and you can always return after a few weeks and attend a second class if you have more questions.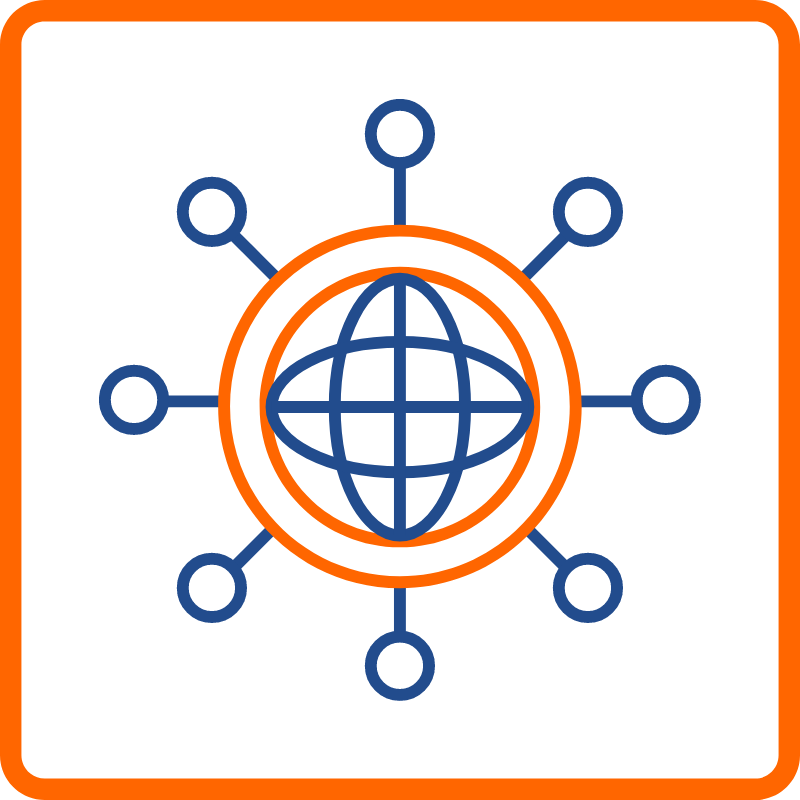 MobileMustHave Data Plans
MobileMustHave is proud to announce we now have high-speed, high GB data plans available exclusively to our customers. Traditional cellular plans available directly from the carriers have data caps that are not suitable for active travelers. We have negotiated the ability to provide high gigabyte cellular data plans that operate on the top national networks. Take the guesswork out of activating other plans that don't work or are not authorized to work on our cellular routers with data plans from MobileMustHave. Our plans are ready to activate when your ready to travel and have no contracts so keep as long as you need and cancel anytime.
Which Roof Antenna is Right For You?
We have a variety of choices for roof antennas based on your particular installation need. In general, higher priced antennas have better performance and are future proofed for newer technology, such as Nationwide 5G, making upgrades down the road easier. Higher performance antennas may be larger, so size and installation requirements is a consideration. We offer a variety of options for customers with unique installation requirements, mounting requirements, brand or budget preference. We have put together our 5-in-1 Antenna Comparison Chart to help aid in your decision as well as a video outlining some top choices. Still not sure? Start up a chat below and we will be glad to assist you.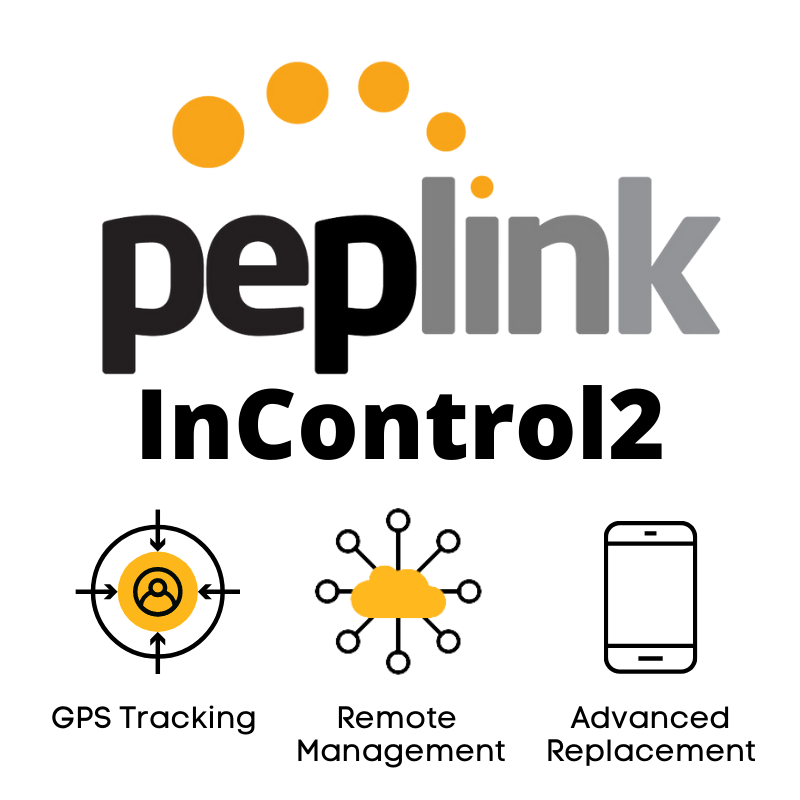 InControl2
InControl2 is Peplink's cloud-based endpoint management system. When connected to your devices, it aggregates data to generate useful reports on all aspects of your network. On a single screen, you can push configurations to any and all of your endpoints. If you need to dig deeper, you can remotely access the web admin of any device on your network.
For most MobileMustHave customers this features is not required, but it does allow your device to be accessible to you via the cloud. This can be an advantage if you would like to remotely control your device, track your vehicles location (if GPS is enabled), and allow support access to remote in (when permission is granted).
InControl2 is included with all router purchases for 1-Year and is included with EssentialCare and PrimeCare Warranty Renewal Options.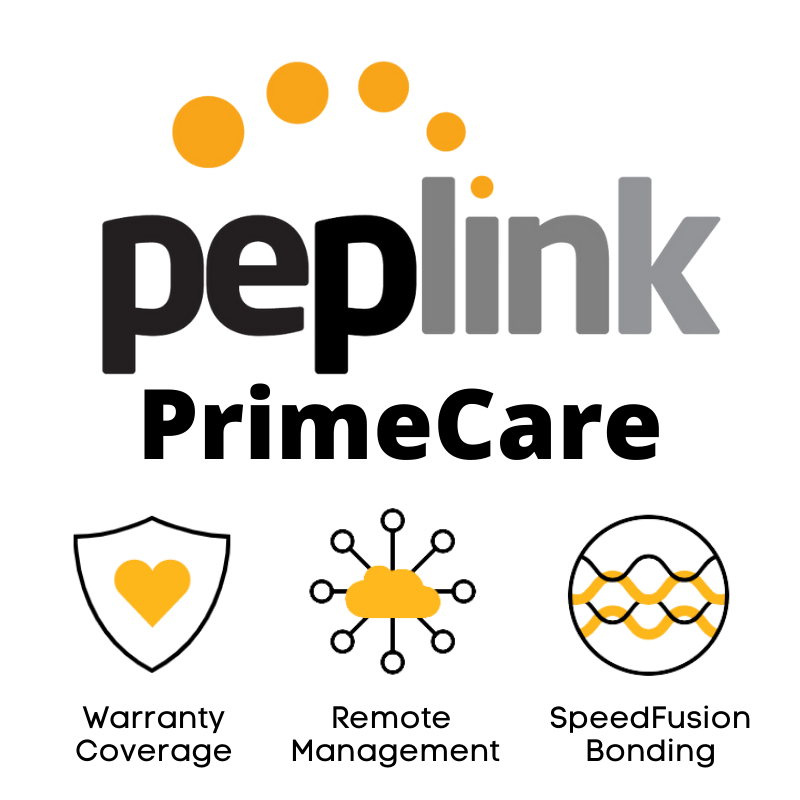 PrimeCare & PrimeCare+
This is a PrimeCare device. PrimeCare includes a factory replacement warranty, centralized cloud management, and SpeedFusion licenses for WAN Bonding functionality. PrimeCare devices include 1 Year of PrimeCare with your purchase. Update to PrimeCare+ to upgrade from business hour support with the manufacturer to 24/7 email based support with the manufacturer. PrimeCare+ customers are eligible for Advanced Hardware Replacement from the manufacturer. Once your RMA is approved a new device will be sent to you before the defective device is returned ensuring customers are not left without a device during the warranty replacement. PrimeCare+ is provided by the manufacturer, not by MobileMustHave. For additional information our partners at the Mobile Internet Resource Center have put together a detailed guide.
Licensing PrimeCare and Primecare+ beyond year one can be purchased at the time of purchase or after the fact. Basic functionality will remain if PrimeCare expires. Factory Warranty, InControl Cloud Management and SpeedFusion will stop functioning until the PrimeCare license is renewed. Warranty and license purchases are non-refundable due to manufacturer policies.
Full Specifications
Looking for the full specifications on this product? Not to worry, they are located above under the "Documentation" Tab just above by the product description.
Consultations
Talk with an Expert
Our team of mobile experts are available to help you pick the right solution. Click below to schedule a phone consultation.
Schedule a Consultation
Membership
Join & Save 10%
Access discount pricing not available to the public and save on your first purchase. Exclusive educational content and forum access. Earn 2x reward points on all purchases good towards future items. Membership can pay for itself with your first purchase.
Membership Options
Price Match Guarantee
Never pay more at MobileMustHave; we will match any advertised, authorized, in-stock, price or give you a $50.00 store credit. Terms and Conditions apply.
Education
Want to know even more?
We have partnered with the Mobile Internet Resource Center to help education and answer all your questions about mobile internet. MobileMustHave Members gain exclusive access to content and special discounts. Click below to learn more.
Learn more
Why Choose Us
Pick the Mobile Internet Experts
The MobileMustHave Team has 50+ years of combined expertise in networking and Information Technology. We are RVers too, and we put each product we sell through rigorous testing in our own RV.
Learn More
In Case you missed it!
Mobile Internet Bundles
Take the guess work out of selecting components by hand. Our bundles combine everything you need into a single package at a discounted bundle price.
Take me to them